The Truth About
Looking for Child Care Providers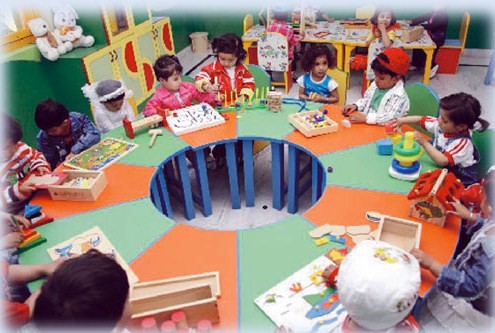 It may be the hardest decision you will ever make, choosing child care providers. Who to entrust with the care of your toddler. There are so many factors to consider when making this decision. At this pivotal time in their development when their brains are growing rapidly, they are learning to talk, curious and testing boundaries. It is crucial that the caregiver you choose understands these developments as well.
From day care centers, and family child care providers to nannies and au pairs, each arrangement has its plus and minuses. To determine which one best suits your family, think about your budget, your schedule, your lifestyle and your child. When choosing child care, your first step is to consider the different types available. Once you have decided it will then be time for you to do your research.
How Do I Begin Researching The Best Child Care Providers?
Ask family and friends for recommendations
Meet every potential provider in person
Ask Tons of questions
Check ALL of their references
Listen to your Instincts If you get a bad vibe, keep looking. Mommy really does know best.
Option # 1
DAY CARE CENTERS
These licensed child care providers typically care for 12 or more children and have multiple staff members. They can be very dependable. Being around lots of children can mean great stimulation for your toddler. BUT it can also means lots of germs, so your toddler can potentially get sick often. This is not a great option for toddler health. Your child may not receive as much individual attention either as he would with family or in home care.
How to check out Safety Issues:
Different states have different standards for day care centers: some are better than others. Most states require day care centers to be licensed, inspected annually and meet minimum health, safety and caregiver training standards. It is important that you research what safety requirements are needed for your state and find out if the day care child care provider meets those specifications.
What do I Look For In A Day Care Center?
A stimulating environment with activities and room to explore
Clean and neat facilities
Energetic, kind and loving caregivers who talk respectfully to children at THEIR eye level.
Well Trained staff, preferably with credentials such as a child development associate, or a bachelor of arts degree in early childhood education programs.
Staff assigned to specific children for better care
A fenced -in toddler playground with varied and safe equipment
Accreditation by organizations: National Association for the Education of Young Children or the National association of Child Care Professionals
Some Potential "No-No's or Red Flags
Frequent staff turnover. This could be a sign of poor management, which could result in lack of consistency for the children.
A director or staff that is passive and doesn't make an effort to answer your questions or make you feel at ease.
Option # 2
FAMILY CHILD CARE
If you prefer the option of a few kids with one regular caregiver, then family child care or babysitters may be the option for you. Care is usually provided at the caregiver's residence, and may include two to ten kids. With fewer children there is less exposure to viruses and germs. However, you may be stuck when the caregiver takes a sick day or goes on vacation. Family child care providers typically work unsupervised, and many states do not require as much training as they do for day care centers.
How to check out Safety Issues:
Most states require family care providers four or more non-relative to be registered or licensed. But only half of all states inspect them annually, 27 states require background checks,17 require a check of the sex offender registry, and 40 insist on formal training. DO NOT ASSUME that a family care provider has had a full background check, finger printing, special training or inspections, even if they are licensed.
What do I Look For In Family Care?
A patient caregiver with parenting views similar to yours
A bright, clean, safe environment with tons of toys, books and craft supplies
A safe fenced outdoor play area
A CURRENT license or registration, inspection report and background checks for any adult in contact with the children
Accreditation by the National Family Child Care Association
Some Potential "No-No's or Red Flags
No special training in early child hood education or current first aid and CPR certifications
No written procedures for emergencies, disciplines or illnesses
A "no drop-ins" policy for parents
Option # 3
NANNIES
A nanny is a person who will come to your home (or live with you) and help you dress, feed and help with all of the day to day activities. The plus side of having a nanny is that you will not have to shuttle your child to and from day care. Your toddler will get undivided attention and probably fewer colds. Some nannies may even help with light housework. The down side to this type of care is the cost. You may have to spend double or triple to group child care providers.
You will be required to get an employer ID and pay taxes if you should choose this option. Worker's compensation insurance is a good idea as well. If your nanny calls in sick, you could be in a bind. Unless you decide to install a nanny cam you will not know what happens while you are not at home.
How to check out Safety Issues:
Nanny agencies usually screen candidates, verify references and do criminal background checks. If you do not use an agency be sure you conduct these checks in your own.
What do I Look For?
A nanny with beliefs similar to your own about nutrition, discipline and other important issues.
Strong experience or background in early childhood education, as well as current certifications in CPR and first aid.
A valid driver's license, clean driving record and a fully insured vehicle. If you allow your child to be driven around by the nanny.
Good interaction with your toddler. Do they participate in toddler learning? Do working interviews where you watch the care of your toddler from afar.
Some Potential "No-No's or Red Flags
A person who IS NOT fluent in the same languages as you,/li>
An intense personality or does not seem nurturing
Lazy or lack of energy that would make it difficult for the nanny to keep up with your toddler.
Option # 4
AU PAIR
This is a great "live in" option for child care providers, if you would like to expose your child to another culture. These young foreign nationals help with child care and housework in return for room and board and stipends for education. The arrangement typically lasts one year. Your child may have to part with the au pair after a year or two. The down side is that you may not get to meet the au pair in person before the agreement. You will be able to conduct phone or web cam interviews.
How to check out Safety Issues:
Most au pair agencies screen potentials with references, background checks etc. If your child is 2 years or younger they must have 200 hours documented child care experience. Toddler safety is important and this is why this requirement is needed.
What do I Look For?
A loving, warm personality with interests similar to yours
A good work ethic is very important
A love for children and patient with them as well
Remember to explore the option of driving. Be sure your au pair can legally drive in your country
Some Potential "No-No's or Red Flags
A lack of interaction with your child during interviews
Will not answer direct questions when asked
Communication is a problem or difficult
Check Out These Internet Resources For Additional Help:
International Nanny Association
If you are a parent who must rely on child care providers then it is wise to explore ALL of your options. it is important to find the best child care provider that works with your family. They are basically taking the place of you and you want the best for your child. I wish you well with your search!
Leave Child Care Providers for Toddlers Home