The Secrets To Finding
CHEAP Toddler Clothes
How would you like to find great toddler clothes AND save lots of money? Trust me I have found some easy ways to accomplish this. Children are expensive. Not that any of us would change having our kids. I however like to find ways to save money while buying my sons clothing.
To save money doesn't mean having to do without. You will see that throughout this page. It is possible to dress your kids in nice name brand clothing CHEAP. That is correct. I have found fun and easy ways to do this. It has been amazing. Sometimes there is no money coming from my pockets at all. WOW!!!
Try these tips out and start saving money today!! Even if financially you don't have to look for deals. You still should. There is so much more you can do with the extra money you will save from buying your toddler clothes and shoes.
Consignment shops, Goodwills and garage sales should become your best friends.
I know what some of you are thinking......... "I will not shop at second hand stores for my kid's clothes." Trust me, I used to think this way, but not anymore. There are people who'd rather throw away clothes or give them away instead of washing them or trying to remove the stains. Their loss is your gain.
I have bought $30.00 Timberland sandals for $2.00. at a Goodwill. Now granted they were dirty. But, with Shout and throwing them in the washing machine, they looked brand new. I find deals like this every week. Consignment shops are good. Garage sales are even better. All of these places have cheap toddler clothes. Now you will have to take the time and love to remove the dirt and stains from your items. Trust me, it's all worth it in the end.
Buying on Amazon. Turn into an Amazon junkie.... It's okay.
WOW! Another place where you can find excellent deals on cheap toddler clothes. From toddler swimwear to shoes you can find anything! The extra plus about Amazon is that you don't even have to leave your home. You can buy on line and it will be shipped right to your house. I love Amazon.
Clearance racks at any department store.
Here is a nice trick. You can buy cheap toddler clothes ahead for the next season. Meaning, you can buy bigger sizes that will fit your child the next year. For example, when summer is starting to end they mark down all of the summer clothes. Buy like one or two sizes bigger and come Spring or next Summer the clothes will fit. Check out my tips for the "ultimate" toddler boys wardrobe.
I do this frequently. Then I just store them in the closet and pull them out when the time is right. You can manage toddler's clothing and accessories with closet organizers to save time and space. You can also do this with shoes too. I just found some sneakers cheap. I bought them and put them away in the closet.
As fast as kids grow they will be able to wear them soon enough. WOW!! These are some great tips to find cheap Toddler clothes. Remember that even at your favorite stores you can find great deals. Check out my favorite store online and get some great deals. I love Baby Gap and you can really get some great deals on sale items.
Go to discounted department stores.
Gabriel Brothers and TJ Maxx are just two examples of my favorite stores. You can really find some excellent deals on cheap toddler clothes in these stores. You can find name brand clothes for less. I love them. I find all of my toddler socks here. The clearance racks in these stores are WOW!!! There may be more stores like this in your city. Find one near you and check it out.
Using some of my methods you will end up making more money from your purchases. You are probably asking yourself how? Well I am going to give you tips on how to re-sell your cheap toddler clothes, and make a profit. Especially with your toddler boy dress clothes.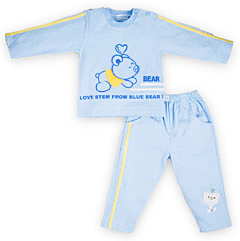 How to Turn your Toddler's used clothing into a profit!!!
One of the key rules is you must have "play clothes" and "good clothes". The same rule applies with shoes. I even go as far as to have play coats and good coats. The reason for this is because you will be able to re sell their clothes and potentially make a profit. Especially if they are brand name.
You must keep the good clothes and shoes in like new condition. If a stain gets on your toddler clothes, try and treat the stain immediately. I also only buy my son white sneakers for good shoes. They clean up easily and you can always throw them in the washing machine with bleach. This helps them stay in perfect condition. Now play shoes I will buy any color.
RESELL your clothing on EBAY. This piece of advice is priceless. You can not only save money by purchasing on EBAY, but you can make your money back. That is why you should keep their clothes in Excellent condition. If you are not familiar with EBAY then now is the time. To buy and sell.




There are other moms looking for cheap kids clothes too. Why not let them buy your used toddler clothes? I am always able to resell my son's clothes and shoes after he outgrows them. After selling them, I then go and buy his clothes for the new season in his new size. I do this with coats and his shoes.

I never have to come out of pocket for his new wardrobe EVER!! I basically recycle his toddler clothes. Sell the old and buy new. You really have to keep them in Like New condition to get a good price for them. It is easy all you need is a computer and a digital camera to sell. It works and it is fun to watch your auctions and see what they sell for.
*** I am offering an E-Book that I wrote with priceless tips about Ebay. I have compiled some tricks for you to make the most when you sell, pay the least when you buy. So check out my e-book, click the link below.. and purchase it Today! ***
E-bay Buying and Selling Guides
Resell at a consignment shop. You should try and sell on Ebay first. Then if you can't sell certain items, take them to a local consignment shop. There are some shops that will pay you cash or give you store credit. It still allows you to get something for the used clothing. That way you can take the money and go buy new clothing. I highly recommend that you sell on Ebay first though.
So there you have it. Saving money can be so easy. It can be fun to find a good deal. When I find bargains it just makes me so happy. I love it. My husband calls me the "queen" of finding a great deal. He can be so right sometimes.
Remember to have fun with these tips. Life is stressful enough. Anyone can do these steps. So enjoy all the extra money you are going to save.
Stains on Your Toddlers Clothing.
Get rid of those stubborn Stains on your Toddlers Clothing. Helpful tips, advice and more..
Cheap Toddler Clothes are easy to find.
Helpful tips that make finding cheap toddler clothes fun and easy.
Keep Toddler Shoes Looking Clean And New.
Get Advice for keeping Toddler Shoes clean .....make money by selling the old shoes to buy new ones.
Toddler Boys Clothing for Spring and Summer.
Toddler Boys Clothing ideas for the ultimate Spring and Summer wardrobe. Tips and advice on what to buy to make your toddler's closet complete for every season.
Toddler Swimwear And Protection From The Sun
Toddler swimwear is important for protection against the sun. Learn about sunscreens, sun suits and more.

Leave Toddler Clothes for Toddlers Home