How To Turn Toddler Craft Ideas
Into Great Christmas Gifts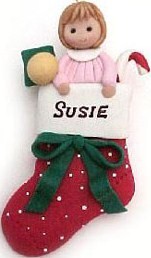 Christmas toddler craft ideas are fun for me to come up with. Christmas is one of my favorite holidays. So it would make plenty of sense why Christmas crafts are a big hit with my family. We love doing them together and cannot wait until this time of year rolls around.
I have always loved the Christmas season. To me it is all the events leading up to the holidays that make them so special. Create new traditions in your family. Some possibilities can be baking cookies or maybe making tree ornaments. You can decide what will work best for your little ones. Moms, you can come up with the greatest toddler craft ideas! Remember to always have FUN and enjoy the times spent together.
I will now share with you some of our Christmas toddler craft ideas. My son loved making these and I enjoy them just as well. Don't forget about the fully stocked craft bag! Put your bag to good use and start making your wonderful crafts. More importantly, it's the quality of time spent together.
Ornaments
* GLITTER ORNAMENTS *
Items you'll need:
Packaging filler, you know the little squiggly stuff that comes in boxes with items you get in the mail.
Ornament Hooks
Glue (not glue sticks)
Glitter
Directions:
You squeeze some glue on a piece of newspaper.
Then allow your toddler to put their filler in the glue.
Help them sprinkle glitter all over the filler. Set aside to dry.
Then after they dry put the ornament hook in your ornament and hang on the tree!!
* GINGERBREAD PAPER BAG ORNAMENTS *
Items you'll need:
Gingerbread cookie cutter
Brown paper bags
Scrap fabric (optional)
Markers (washable)
Child scissors
Glue sticks
String or yarn
Directions:
First trace a cookie cutter ornament onto paper bag 2x's.
Allow your toddler to help cut out the man.
Decorate the front of the man with the markers Eyes, mouth, and buttons.
Glue outside of front and back and leave a space for the string.
Cut out a small colorful scarf from fabric and glue on your man (optional)
Tuck in string to use for hanging ornament on your tree.Glue top together
Special note: You can also use these as great homemade gift tags!! Turn your toddler craft ideas into great Christmas gifts!!
* CANDY CANE FRAME ORNAMENT * (with or without photo)
Items you'll need:
Candy Canes (small or large)
Glue
Felt (red or green)
Ribbon
Scissors
Directions:
Form a heart with two candy canes and then glue at the top and the bottom. Allow to dry.
Run ribbon through the heart and glue to the top of the candy canes.
Trace the heart's outside edge onto two pieces of felt and then cut out.
In one heart cut on oval or square window. Line up photo in window, and glue in place. Let dry.
Glue candy canes frame to felt.
There you have a wonderful ornament. These also make great gifts!! These toddler craft ideas are so much fun!!
* EASY STAR ORNAMENTS *
Items you'll need:
CardboardGlue
Sequins, glitter
Directions:
Cut star shapes out of cardboard.
Allow your toddler to decorate as the wish
Cut a hole at the top of the star and add a string.
Hang on your beautiful tree!
DECORATIONS

* HANDPRINT WREATH *
Items you'll need:
Construction paper: red, green and white.
Scissors
Directions:
Trace your toddler's hand on the construction paper.
Make nine handprints (3 of each color)
Cut out the prints and glue to form a wreath.
You can decorate the wreath farther with pictures, stickers.
Allow your toddler to add their own touch to this Christmas wreath. These toddler craft ideas are wonderful!
* PAPER PLATE WREATH *
Items you'll need:
White or green paper plates
Tissue Paper (red, green)
Glue
Ribbon
Directions:
Cut the tissue paper into 2 inch squares. (Moms, you may want to do this before the craft)
Cut the center of the paper plate out so it looks like a donut.
Scrunch the pieces of tissue paper into balls. This can be done easily by taking an end of a pencil to make a flower shape.
Or else just make balls with your fingers.
Glue around the plate to make a pretty wreath.
Tie a bow with the ribbon and glue to top of wreath. WOW!
* SNOWMEN *
Items you'll need:
White paper Plates
Cotton Balls
Googly Eyes
Glue
Construction Paper (black, orange and red)
Directions:
You can draw three circles on the paper plate with a black marker, representing your snowman.
Allow your toddler to glue cotton balls all inside the circles. Allow to dry.
You can cut out your snowman's accessories with the construction paper, hat, scarf, nose, mouth.
Glue on to make your snowman complete!!
I have had so many people ask me about my toddler craft ideas. Friends and family have asked me for the recipe for the "magic" reindeer food. Well here it is for all of you to see! This stuff is great!
* REINDEER FOOD *
Items you'll need:
Oatmeal
Un popped Pop Corn
Glitter
Ziploc Bags
Directions:
Pour about 1/8 cup of oatmeal in bag.
Add some glitter and pop corn.
There you have it!! Your "magic" reindeer food.
I hope you have enjoyed some of my Christmas toddler craft ideas. I will be adding more so keep checking back to me site. Also, remember this is the season of giving, so give a little more of your self to those who aren't as fortunate.
Have a Blessed Christmas!!
Leave Toddler Craft Ideas for Holiday Crafts For Toddlers

Leave Toddler Craft Ideas for Toddlers Home