What Every Parent Should Know About
Toddler Development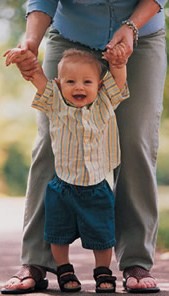 Toddler development can be a very exciting stage in their lives. It shows that they are growing and constantly completing milestones for their ages. I love the toddler stage. I guess that is why I created a site geared towards toddlers. I truly believe that this phase is so special and every toddler should be celebrated.
As your child grows, every month holds another exciting adventure. Toddler Biting and tantrums can be easy to deal with....LOL :0) Walking and talking or even learning how to eat on their own, your infant is turning into a toddler. I too am having a hard time letting go of my toddler. My son is 3 and when he turns 4 he will no longer be considered a toddler. This makes me sad, because I loved every moment of this stage in his life.
Toddler Development Ages
A child ages 13- 36 months are considered a toddler. So basically ages 1 to 3. I mean if you really think about it so much can take place during this time. I would like to touch bases on just a few of the important developmental milestones that can take place during these ages.
* Toddler Development Ages 13-17 months
Walking
Your toddler should be starting to walk at this age. My son never crawled and started walking at 10 months. I haven't been able to keep up with him since. LOL
Talking
Your child will be trying more and more to decipher words and speak. "MaMa and Dada " are some of the best words to hear. Remember that it is so important for you to speak to your child properly. Do not use "babytalk". Pronounce words as they should be. They are learning from what they hear. That is why it is so crucial to be careful how you speak to your child. Your toddler development depends on it. I have a great page on toddler's speech so check it out.
Exploring and Playing
Your toddler will begin to explore and try to figure out how everything works. They will enjoy playtime and their toys. It is so important to give lots and lots of praise when they listen and master tasks.
* Toddler Development ages 18-24 months
Walking
Your toddler should be able to walk independently on their own at this age. Walking backwards should be easy for them and also walking up and down stairs holding on to a railing. There is no turning back at this point, they are off and running now…..
Talking
Your child should be able to speak 10 to 25 words at these ages. Over the next few months your toddler will learn more words and be able to speak in two word sentences. It just seems like my son woke up everyday speaking a new word. It happened so fast. Their speech will improve quickly over this year. Kids can be taught a new language with fun DVD programs. This will make learning other languages for toddlers enjoyable.
Exploring and Playing
Kicking a ball will be mastered and your child should be able to turn pages of a book on their own. Stacking blocks will be fun for them too. Your toddler will start to play with other children.
* Toddler Development ages 2 Years
Walking
Walking up the steps will be a breeze at this age. Jumping up and down and kicking the ball will be so much fun for your toddler.
Talking
Your toddler should know and speak at least 50 words by this age. Use pronouns such as ( I, Me, You , Mine) and be able to follow two step commands. They will also be able to name their body parts. Reading together can encourage more words and learning!
Exploring and Playing
Your toddler will be able to brush their teeth with help at this age. They will also try to dress themselves as well. Playing with other children will not come easily for them. They will not want to share their toys and will become very selfish.
Tantrums
We all love this one huh? Personally I think that the threes are worse than the twos. However, I have a great tantrums page that will give you some insight on this subject. There are reasons why your toddler is having fits and you'll want to educate yourself on how to react to their behavior. It is really not as bad as it is made out to be.
* Toddler Development Age 3 years
Walking
Your toddler is really on the move now. They will be able to go up and down the stairs and even jump from one step to the other. They can hop, pedal a bike, and my son's favorite walk on their toes. He loves to walk on his toes.
Talking
Their speech to be is fully understandable at this age. I know that my son's speech is like talking to another adult. He is now 3. They can use 3-4 word sentences. if you suspect stuttering in toddlers than consult your pediatrician.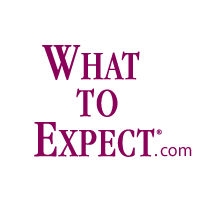 Exploring and Playing
This is when the fun stuff happens. They will be able to dress themselves and even button up a shirt. Draw shapes and use scissors. Your toddler is going to welcome friendships with other children and want to play, share with others. Pre-school was the best place for my son to master these skills.
It is also important to have fun with toddler learning and development. I have found an amazing site that touches on so many areas of child development. Check out child central for online parenting classes, activities and so much more!
Check out my toddler growth chart to make sure your child is right where they should be. It is important to monitor toddler development to make sure that our children are happy, healthy and right on track with other toddlers their age.
To help with this, check out this website I highly recommend. BrainyBambino.com is an amazing resource site to help parents and carers enhance baby and infant brain development. They offer free activities and ideas to kick start early education.
* I am not a Doctor or Licensed Professional in the field of toddler development. I am a stay at home Mom passing on tips, advice and information that are based on my opinions. Always remember to consult your pediatrician with serious questions concerning your child and their development. Some information and advice for this page was obtained by my son's pediatrician's office. Dr. Chughtai M.D. *

Developmental Milestones For Every Toddler
Developmental Milestones that your toddler should be achieving. Learn different examples and at what ages your child will be accomplishing these tasks to develop normally.

A Toddler Growth Chart Is Important For Child Development
A Growth Chart can be essential to track your child's physical development. Learn great tips on how to get accurate measurements and how to create your own chart at home.

Your Toddlers Speech Is An Important Developmental Milestone.
A Toddlers Speech can be developed easily through help from the parents. Learn tips and important advice on how to accomplish this and much more..

Toddler Biting Can Be Easily Prevented
Toddler Biting can be prevented before it happens. Learn the reasons why your child bites and the steps to take towards a fast resolution.


Stuttering In Toddlers
Stuttering In Toddlers may not be a cause for concern. Learn what symptoms to watch for and what you should do when you suspect your child may have a problem.



Leave Toddler Development Page and return to Toddlers Home