The Secret Of Taking
Great Toddler Pictures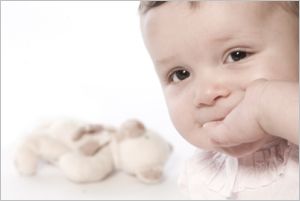 Taking toddler pictures can be frustrating. After you get that cute shot however, the frustration is well worth it..:0) Younger Children are the cutest subjects of any photo in my opinion but, they are also among the most challenging. Getting quality toddler pictures requires a lot of patience,and timing to get the best shot. Here are some tips to help you get the best possible results. Remember everything about toddlers is FUN!
What kind of camera are you using?
One of the first things to consider is the type of camera that you have. Whether it's a traditional film camera or a newer digital, the type of camera you have will affect how you approach your picture taking. If you have an auto-focus camera be sure you focus on your toddler when taking the pic. Otherwise the background will be in focus and your subject may be fuzzy. Carefully position your shot so that you have the focus on the correct place to get the results you want.
Be careful with some older, cheaper digital cameras. These types of cameras have a delayed shutter, so there is typically a huge pause between when you press the button and when the camera takes the shot. I recommend you purchase a better brand of camera so this does not happen. Especially when you are trying to take a picture of a very busy toddler. Do your research about the best digital cameras and always read reviews before you purchase one.

Lighting
In my opinion, LOL and I am no expert on photography, natural light is better than a flash. The flash is useful when you have no other alternatives, such as at nighttime or in rooms with no or little light, but when you can, use natural lighting as much as possible. Natural light reduces contrast and makes skin tones appear more natural and beautiful. When taking toddler pictures in the direct sunlight look into using a fill flash. When you are outside taking pics, it is better to try for early morning or late afternoon. When you try shooting pictures towards the middle of the day the sun is at it's peak, and you will have more shadows and also cranky toddlers.....
Distance
Try to get the close-up shots. That is really what you are looking for with toddler pictures. You want to capture their cute little candid facial expressions. Remember toddler safety is important when you decide on a location. You can take long distance photos but be sure to use your zoom lens to get the best shots. Get down on "their" level. You can get the best shots when you get on your knees or else lay on the ground and look directly at them!
* Special Tip* Stand several feet away from your toddler when you are taking the picture. This is far enough so they can't reach out to the camera or try to grab it, but close enough to capture all the important and adorable details and facial expressions.
Help!!
It also helps to have a younger sibling or adult on hand with you to help get your toddler to smile, laugh or look at the camera. You can lose really great shots because your toddler becomes distracted by something else. It is also hard to get a toddler to look at you before you snap the shot. Embrace toddler learning. Toddlers have short attention spans, that they will likely be looking away by the time you snap the pic. Having another person there, can gain your toddler's attention by making noise or using props to make them laugh.
Timing
As parents of toddlers, we all know that timing is everything. Try and plan plan any photo session for a time of the day when they are most likely to be "happy". Toddler health is important as well. Never take pics when your child is feeling sick...:0( This should be for any scheduled photo sessions, or even the events that you just want to capture.
Toddlers cooperate better when they are not tired, hungry or over stimulated from too much play. Toddlers lose attention quickly so it really is important that you plan ahead! A good idea would be to just keep your camera with you at all times so you are always ready to shoot. I have taken some of the best toddler pictures unplanned and in the moment. You never know you may have a future toddler model on your hands
I want you to enjoy these times with your child. My site is all about the "FUN" times in raising children at this stage. That is why taking toddler pictures can be so critical. You DO NOT want to miss these moments. Before you know it they will be all grown up so Enjoy then now! :0)

Return to Toddlers Home From Toddler Pictures