What It Takes To Establish
Toddler Routines
It is possible to make toddler routines "FUN". Believe it or not, your toddler will be more calm and show more cooperation by just being on a schedule. Most one year old children welcome structure. They are able to establish what is going to come next throughout their day. It is easier then you think parents.
You can observe your toddler and allow them to dictate their own schedule. If your toddler gets sleepy or hungry or playful at a certain time each day, you can read these cues and build routines around them. You should have a calming transition time for naps, a mealtime routine, and a regular time for play. It is very important to implement this structure. There are other benefits to this schedule as well.
How To Benefit From Toddler Routines
It Helps the Parents.....
(Especially Work @ Home Moms Like myself..:0)

Believe it or not we get a breather when we look forward to nap time or bedtime etc. It is important that you take the time for yourself as well during the quiet moments. My son is 6 years old now and I look forward to my time at night when he is asleep. Toddlers keep you very busy and it's okay that we look forward to a break!

Routines and Structure Help Build Self Worth and Confidence

Toddlers like to identify with "what they will be doing next". They find comfort in knowing when they go to bed what is going to take place. Or when they are going to eat or have playtime. This structure helps form their character and helps them a great deal in the later years.

Happier Toddler = Fewer Tantrums...YEAH!

Believe it or not yes, when you have toddler routines it means fewer tantrums.If you have read my toddler tantrums page, hunger and being tired are two of the main reasons why they experience meltdowns. When a schedule is in place, then you and your toddler will know what is coming next. Therefore, stopping tantrums before they even occur.

Easier Bedtime Rituals

I think bedtime is the hardest time for most parents with toddlers.That is why it is critical to begin when they are babies to put them on a good sleep routine. BUT, it's never to late to start.When you use a systematic approach, their little bodies will get used to the routine and require the necessary sleep. It may be a struggle to begin but it is well worth it in the end.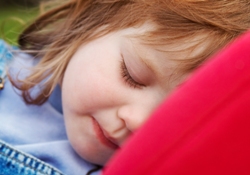 Once you establish a toddler routine, after a period of time it can become flexible. Meaning that if and when the schedule gets adjusted for whatever reason, your child can quickly adapt. It is important in the beginning stages to be strict and firm. This will benefit your toddler until his body adapts to the routine. It is a part of toddler learning.
Below is a sample schedule blueprint that you may wish to use. Adjust the schedule to fit your own time. Our lives are all unique and different. This just gives you an idea of what I am explaining. A schedule was beneficial to my toddler health. It helped him even have regular bowel movements around the same time each day...WOW!
Sample Schedule
7:00 a.m. Wake up sleepy head
7:30 a.m. Breakfast
8:00 a.m. Get dressed
8:30 a.m. Read books and play
10:30 a.m. Morning snack
11:00 a.m. Craft Time... Coloring make lots of toddler pictures
11:30 a.m. Listen to music or else some quiet time
12:00 p.m. Lunch and cleanup
12:30 p.m. Nap time
2:30 p.m. Afternoon snack
3:00 p.m. Outdoor play... maybe a ride in the wagon or stroller
5:30 p.m. Dinner
6:00 p.m. Playtime and cleanup
7:00 p.m. Bath time routine... They love to play in the tub Be sure to enforce toddler safety
7:30 p.m. Pajamas, and of course story time
8:15 p.m. Time For Sleep......

Establishing toddler routines are very important. As you can see, it will not only benefit you but your child as well. It can be difficult in the beginning but wait it out. Happier toddlers make happier parents. Enjoy these precious moments in their lives. Remember if you have any questions you can always ask a Mom who knows.

Return To Toddler Tips Page From Toddler Routines

Return To Toddlers Home from Toddler Routines