It's Back To School Time!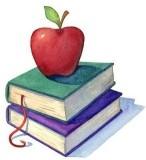 It's that time of year again. Back to School Time! My son is starting his third year of preschool and he was ready to return. It's that time of year for school supplies, backpacks and clothing! This month will be exciting news that I am going to share with you! I have the best tips for getting awesome clothing for your kids....CHEAP! So are you ready to have FUN?
If you like this e-zine, please do me a favor and "pay it forward."
If a friend DID forward this to you and if you enjoy this e-zine, please subscribe by visiting......
September 2009: Issue 005
Table of Contents for this Issue:
Tips on How I Buy clothing for my son and SAVE money!

That's right, shhhh I will share some of my best kept secrets. You will not believe how little I pay and my son looks great all the time.

Inexpensive methods to Remove Stains From your Toddler Clothing

Grass, Ink Pen Stains and even chocolate. I have got some easy methods to remove those nasty stains.........

Our September Recipe is......FAST Toddler Chicken Soup

This is a fast dinner idea...Healthy too!

Contest News!

The September Contest is announced......
So put on your slippers and grab a cup of hot tea and enjoy reading this month's Toddler Times.
Tips on How I SAVE money buying clothing for my toddler....
How would you like to find great toddler clothes AND save lots of money? Trust me I have found some easy ways to accomplish this. Children are expensive. Not that any of us would change having our kids. I however like to find ways to save money while buying my sons clothing. To save money doesn't mean having to do without. You will see that throughout this page. It is possible to dress your kids in nice name brand clothing.It has been amazing. Sometimes there is no money coming from my pockets at all. WOW!!! Try these tips out and start saving money today!! Even if financially you don't have to look for deals. You still should. There is so much more you can do with the extra money you will save from buying your toddler clothes and shoes.




Consignment shops, Goodwills and Garage Sales should become your best friends.

I know what some of you are thinking......... "I will not shop at second hand stores for my kid's clothes." Trust me, I used to think this way, but not anymore. There are people who'd rather throw away clothes or give them away instead of washing them or trying to remove the stains. I have bought $30.00 Timberland sandals for $2.00. at a Goodwill. Now granted they were dirty. But, with Shout and throwing them in the washing machine, they looked brand new. I find deals like this every week. Consignment shops are good. Garage sales are even better. All of these places have cheap toddler clothes. Now you will have to take the time and love to remove the dirt and stains from your items. Trust me, it's all worth it in the end.

** Special Sites you should visit: **

narts.org. This is a great site for locating thrift stores in your area!

Also check out shopgoodwill.com. It has online auctions and is amazing! You are able to shop at Goodwill without leaving home. WOW!




Buying on EBAY. Turn into an Ebay junkie.... It's okay.

WOW! Another place where you can find excellent deals on cheap toddler clothes. The extra plus about Ebay is that you don't even have to leave your home. You can buy on line and it will be shipped right to your house. I love Ebay.

I have a great Ebay Buying and Selling Guide that I wrote. So check it out today and SAVE money while shopping!




Clearance Racks at any department store.

Here is a nice trick. You can buy cheap toddler clothes ahead for the next season. Meaning, you can buy bigger sizes that will fit your child the next year. For example, when summer is starting to end they mark down all of the summer clothes. Buy like one or two sizes bigger and come Spring or next Summer the clothes will fit.




Go to Discounted Department Stores.

Gabriel Brothers and TJ Maxx are just two examples of my favorite stores. You can really find some excellent deals on cheap toddler clothes in these stores. You can find name brand clothes for less. I love them.

Be sure to check out next month when I share my secrets on how to turn your toddler's used clothing into a profit...:)



Inexpensive methods to Remove Stains From your Toddler's Clothing
Does your toddlers clothing get messy after a meal? Of course they usually do. When they play outside all the time, at the end of the day their clothes can be full of stains. As parents, we know how stubborn those stains can be to get out of their clothes. If you are anything like me, I am picky when it comes to my little guys clothes.

*Just a note*: These tips can also work on the Parents clothes too.

Blood stains from clothing.
Believe it or not all you need is peroxide. Yes the same hydrogen peroxide you pour on cuts and scrapes. It will cost you less than $1.00. Just pour a cap full or two of peroxide on the blood stain and allow it to soak for about one minute. If you can still see the blood,then repeat the process. I normally keep handy are old toothbrushes to scrub out stains. I will scrub the blood stain with the old toothbrush until the stain is gone. Rinse it really well. Then for an extra insurance I will dab some laundry soap on the spot after the peroxide. I normally try to launder the item immediately. But if you can't do that then make sure you rub in some laundry soap and it should be fine.
Ink Pen stains from Toddlers Clothing.
Hair Spray. The very same hair spray that we use to do our hair. that is Correct!! It can be pump or aerosol. Just spray hair spray on the ink stain and allow it to soak for 10-15 minutes. Then scrub the stain with an old toothbrush. You can repeat this process as many times as necessary. I usually repeat until I can no longer see the ink spot. I then dab some laundry soap where the spot used to be and wash immediately.
Grass stains from clothing.
You have two good options here. First you can pre-treat the grass stain with warm water and vinegar. Just work them in the stain well. Then take your laundry detergent,( I prefer Tide with Bleach.) Pre-treat the stain first and then wash. Second option is warm water and rubbing alcohol. Repeat the same process as above. Both work well and are inexpensive.
Ketchup stains from clothing.
I prefer to use Shout on ketchup. Now I will first run cold water on the stain. Run the water from the back of the stain. This will force the stain back out through the garment. Then spray Shout on the stain and allow it to soak for 10 minutes. Pre-treat with Tide and wash. You can also use Hydrogen Peroxide on Ketchup. You can see Blood stains above for that process.
Crayon stains from clothing.
Non-gel toothpaste. First you need to scrape the stain with a butter knife to ensure that as much crayon is removed as possible. Then, if you scrub it with a non-gel toothpaste it should remove the stain. Wash as usual after the treatment. You could also try using Shout before washing if the toothpaste donīt do the trick.
Here are just a few of my tricks and tips to remove stains. It is important for me to keep my toddlers clothing nice. I hope that these techniques help you and your family too. By treating stains immediately you can guarantee that money will be saved in the long run. Clothing will last longer and look nice at all times. How great is that!!



Our September Recipe is......FAST Toddler Chicken Soup...Yummy
Toddler recipes can be really Fun to make. I am a healthy mom who believes in passing these same beliefs on to my toddler. It is amazing how you can "disguise" many vegetables and make them into delicious meals! The internet is a powerful tool to finding some great things to make. So let's get started!!

Fast Chicken Soup

Ingredients:
1 cup no-salt, low fat chicken broth
1/2 cup diced cooked chicken (save some from your dinner one night!)
1/4 cup of ditalini or alphabet pasta
pepper and garlic powder to taste
1/2 of a small diced onion if desired
Bring broth to a boil with the 1/2 cup of chicken then add the pasta. Cook on medium heat until the pasta is done to your toddler's preference. YUMMY!! You can throw in a handful of frozen peas and/or carrots to provide some extra nutrition.
This is so easy and good! My son loves chicken soup and these toddler recipes make it healthy and so delicious :)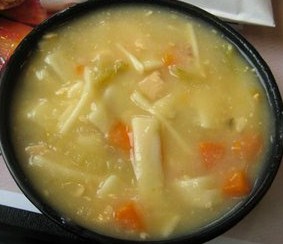 Our September Contest Is Here!
Our September Contest is Here! Yeah....

Thanks parents for all of your potty training advice last month! I loved it and so did my readers. This month we want your HELP! We want to hear any parenting advice or tips that you may have to share! Come on Moms and Dads, share your knowledge. I want to hear all your advice, and so do my readers! There are other parents out here waiting for HELP so come on share your tips. Your story will be an actual page on my site for the world to read so start sending me this great advice. Everyone who submits will get a FREE E-bay Buying and Selling guide that I wrote. It is a $12.00 value. It is filled with some valuable money making secrets!! So Click here to start sharing your HELP and advice! Enjoy the rest of your September! Join us next month with more exciting Toddler Times News!





Join us next month when our October 2009 e-zine will feature:

It's Harvest Time! We Will Welcome Fall!
How to turn your toddler's clothing into a profit...Yep learn my secrets!
October Toddler Craft. Learn how to make some FUN Fall Place mats!
I will feature a great October recipe.. "Yummy Pumpkin Cookies".

Our October Contest will be announced!
Take Care and I ask for Blessings to be poured over you and your family! Enjoy your Summer and see you next month....
Ingrid ;)