Enter my "Free" Toddler Photo Contest
deadline is Sept 30th

**Enter Below After Reading Contest Rules**
Enter our Free Baby and Toddler Photo Contest today for a chance to win an amazing prize package. Your little Adam's and little Eve's are very special so show them off to the world. Here at Toddlers Are Fun you will always find a safe atmosphere to submit photos of your baby or toddler. And the best part is there is currently no entry fee!
Children are amazing, precious gifts! We are "chosen" by God to be parents. That is why we can feel proud about sharing toddler pictures of our children. They are bundles of promise and Blessing. Every child is special, so why not "show them off" for the world to see. We will have quarterly contests and offer great prizes! All you have to do is click below to enter and submit your child's photo. Our wonderful VISITORS to this site will vote the winner.
So you know what that means? Get all of your family and friends to comment on your child's photo! Also, be sure to tell your Facebook & Twitter friends to vote as well! The picture with the most comments, (which will serve as votes), will win the Toddler Photo Contest Prize Package valued at over (to be announced) The winner will also be entered for our Toddler of The Year Contest as well. The winner of our Toddler of The Year contest will have their toddler photo featured on this very page for an entire year for the world to see. Isn't that exciting?
Now that you see how easy it is, go ahead and enter your child and get the comments (votes) flowing. The submission box below is where you can submit your child's photo. Underneath the box is where you can view other contestants or leave comments. A little friendly competition is good for the soul every now and then....LOL . :0) Here at Toddlers Are Fun we love to celebrate children. So join in with the celebration and enter our toddlers photo contest today!
Contest Rules:
Only one picture may be entered per child. Ages 0-5
Multiple children must be entered separately.
Both amateur and professional photos are accepted.
You must write a good description about your child.
Voting Rules:
Each comment is considered one vote.
Only one vote per computer and per person.
Tell your family & friends to vote for your child
**CONGRATULATIONS TO OUR MARCH WINNER SHAYNA AGE 1**
Click image to view Shayna's full page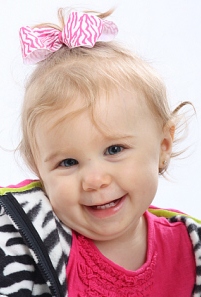 Enter My "Free" Toddler Photo Contest Today!
Enter your child's photo today in our latest contest. Below you will enter your child's name, age and write a good description about your beautiful child. Your description MUST be at least one full paragraph and "Do Not Use All Caps"! You will then upload your contest photo in the same section.

Important note: After you submit your photo be sure to put a check mark in the boxes on the thank you page at the bottom, and enter your email address. This will ensure that you are notified after I approve your photo submission. Thanks....
View Photos Below
& comment on your favorites
Click below to see contributions from other visitors to this page...





Leave Toddler Photo Contest return to Toddlers Home