My Precious Toddler and Me
I am excited to tell you all about my toddler. He is the most beautiful little boy in the world.
Look at his picture!! Not to mention that he is a miracle child. That is correct, I was not supposed to be able to conceive a child but GOD had other plans for me.
Now the story of how he is a precious miracle. When I was 16, I was diagnosed with a severe ovarian cyst disorder. My ovaries and fallopian tubes had so many cysts on them that surgery was inevitable.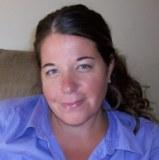 My right fallopian tube had to be removed and my ovaries were damaged. It was at this point in my life I was told that it would be difficult for me to conceive a child in the future.
So you see miracles do exist. I am an example of one and so is my son. That is why I cherish every moment I have with him. This stage is my favorite and that is why This Website was created! I am so blessed and I just want every Mom and Dad to feel the same way.
Thank you for taking the time to read our story. Enjoy your child even during the rough times. They are a precious testament to love. I thank the Lord for my son every day and for allowing me to raise him and be his Mom. What a gift!!
Sign up for My Free Kids E-Zine!