I Work At Home..and now you can too!
.....Allow me to help you start your own online business!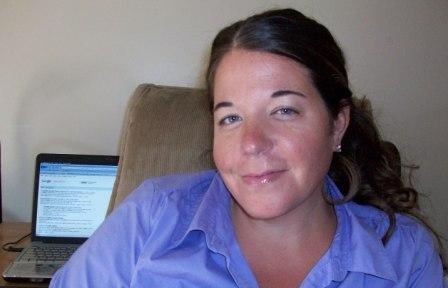 My name is Ingrid and I work at home. After having my son three years ago, the whole work at home moms thing all made sense. I have a very interesting story to tell, so allow me to start from the beginning…
I started my online journey in 1999. I had a good friend who was meeting guys on the internet, and I found this to be very interesting. At that time I didn't even have an email address. Eventually I got on her computer and attempted to find a date for myself.
To make a long story short on July 10th of 2000, I met my wonderful husband Doug online. Lucky for us internet dating was a free service at that time. We are now married and have a beautiful son named JeNoah.
What does all of this have to do with working from home you might ask?
A lot……
I'm simply painting a picture of how my husband and I are using this wonderful thing called the internet to our advantage. I want to help you become successful by using the internet to your advantage as well.
---
Let's face it. Times have changed. More and more people have turned to the internet as a means to start a business and to make money. It's the only way to have access to the entire world 24 hours a day, 7 days a week.
The internet is still in a very young stage as far as online business is concerned, but it won't stay that way for long. Right now you still have time to make your mark online. The key is to do it before everyone else does it. Soon there will be a mad dash to start an internet business
Ask yourself a question. How many people do you know that have an online business right now or work at home? You could probably count them on one hand right?
So what does this tell you? Allow me to answer. It should tell you that now is a great time to start an internet business, because most people are still twiddling their thumbs. Soon E-business will become the norm. Everybody will have one. Now is your chance to be First.
Next I will explain how I make money online and how You can too……