How You Can Have Your Toddler Ready For Summer Now!

Are You Ready For Summer?
In this issue I am going to help you prepare your toddlers for the SUNSHINE.... That is correct. It's time for swimming, vacations and so much more... I have tips for choosing the Perfect swimwear for your Toddlers. I will share some Important facts that you MUST KNOW before choosing your Sunscreen. So grab some iced tea and enjoy this "HOT" issue of "The Toddler Times".
If you like this e-zine, please do me a favor and "pay it forward."
If a friend DID forward this to you and if you enjoy this e-zine, please subscribe by visiting......



Click Here NOW To Subscribe To Ezine


June 2011: Issue #0022
Our "Welcome Summer" e-zine will feature:
Toddler Sunscreen: How to know the best type to buy for maximum protection! Also the secrets to applying the lotion on squirmy Toddlers...LOL




Toddlers Are Fun is now on Facebook.... Hurry up and become a Fan. A "Facebook" only contest will begin in a few weeks and you do not want to miss out.




Are you prepared for the pool with the proper Toddler Swimwear?




Hurry up and Sign up for the Toddler Photo Contest!
This Contest Ends June 31st! Have you entered yet? YOUR Toddler could be our next winner!
How To Know Which Toddler Sunscreen To Buy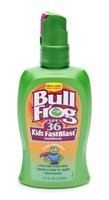 What Kind Of Sunscreen Lotion Is Best For Toddlers?
I recommend choosing a "physical" or "chemical-free" sunscreen made with zinc oxide or titanium dioxide — look for one of those ingredients on the label. Unlike chemical sunscreens, which may cause irritation or allergic reactions because the skin absorbs the active ingredients, zinc oxide and titanium dioxide sit on top of the skin, forming a barrier against the sun's rays.
Also, sun blocks with zinc oxide or titanium dioxide start protecting as soon as you put them on. Any sunscreen that contains the physical blocker zinc oxide or titanium dioxide will protect against both UVA and UVB rays. This information I researched and learned from dermatologists and pediatricians.
What Should The Sun Protection Factor (SPF) Be?
The sun protection factor (SPF) should be at least 15, but you generally don't need to go above 30: Higher than that and you're getting smaller and smaller amounts of added protection — which, in a chemical sunscreen, means a higher dose of unwanted chemicals. It is ok to use a "childrens" sunscreen, but don't go out of your way to buy one of these since they're usually no different from the adult versions.

** Important Tip ** BUY Sunscreen each year! Yes they will expire and will not be as effective.
How To Put Sunscreen On Your Toddler:
Lay it on thick, making sure every part of his body gets a good covering.
Pay special attention to burn-prone areas like the ears, nose, back of the neck, and shoulders.
Reapply sunscreen often. Waterproof sunscreens may be slightly hardier than other products, but don't trust a label that promises to protect for eight hours.
Your toddler will need more sunscreen every two hours or every time they get wet or is dried off with a towel.
The Secrets of How to Buy the best Toddler Swimwear:)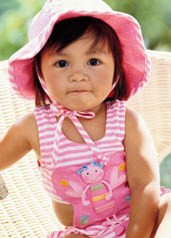 Comfort:
Remember you want your child to be comfortable. Pick out suits that fit them well. I know you want them to be cute, but you do want them to not worry about fit either.
How Is The Suit Made?
Where are the straps located?
Is it an elastic waist or drawstring?
Are the trunks too long or short?
Are there pockets? Do they need pockets?
What material is the suit made out of?
Price:
It is possible to find exactly what you want at a price you can afford. It is truly not that difficult.
Quantity:
Again, keep extra suits. Buy at least 5 or 6 for a season. You will get use out of all of them. Trust me!
Looking for some great Toddler Swimwear? Search Amazon Below!
Toddlers Are Fun is now on "Facebook"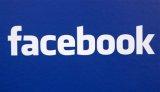 Have you "liked" Toddlers Are Fun on Facebook yet? Go HERE to the right column and click "Like". You are becoming a TAF Fan. I will be having Contests only via Facebook and you do not want to miss out. The prizes are great and there will even be "mini" photo contests as well. Do not miss out and sign up today!!

You can also check it out by this link: Click Here Now!


The Most Amazing Toddler Photo Contest Ever Offered
** Photo Contest Ends June 31st! **
Toddlers Are Fun Photo Contest Prize Package Includes:
Prize #1
Baby Rock Clothing T-Shirt!
Thanks to Baby Rock Clothes! For being a NEW sponsor to the Toddlers Are Fun toddler photo contest!
So, if you're a Cool, Hip, Stylish Mom or Dad, show the world your Baby has serious style!Baby Clothes, Rock Baby Clothes, Hip Baby Clothes, Baby T-Shirts, Rock, Funny, Punk Baby Clothes and A Unique Baby Gift for the Little Cool Star! Check out this site Baby Rock Clothes The winner of the toddler Photo contest will receive a shirt of their choice as a prize! So enter your toddler today!

Prize #2
Buying and Selling Secrets to cash in on E-bay!
Information about this e-book:
I have bought and sold on E-bay for years. I have some Amazing secrets to share and the winner will get to read all of them!
To check out The book the winner will receive Click Here.
Prize #3
Become a Moms Club Member
The winner will get a Free membership for a year to the TAF Moms Club!
To check out The membership and all it's benefits Take a Look Now
Prize #4
The winner of this contest will be entered into our GRAND Prize "Toddler of The Year Contest" that will end December 31st 2011. The Grand Prize package will be announced later and it will truly be an amazing prize package.
We are so excited about our contest winners! Our fourth contest is underway so enter NOW! New Contest ends June 31st, 2011 so enter Now! You and your Toddler could win all of these great prizes! Have you entered your toddler yet? Remember that comments to your child's pictures serve as votes! Click Here NOW To Enter the Contest Today!
GREAT NEWS! The Toddler Times will now be coming to your inbox bi-weekly! Now you will get Double the tips and Double the contests! Thank you for supporting Toddlers Are Fun.com
Take Care and I speak Blessings to be poured over you and your family!
Ingrid ;0)