Welcome Harvest Blessings....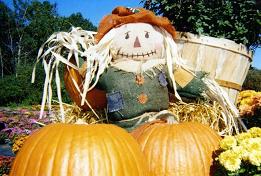 Are You ready For Harvest Goodies?




Are you experiencing all that Fall has in store! We celebrate the Harvest. Harvest is a time for Blessings and provision. I have been busy finding the "perfect" costume for JeNoah and planning the FUN treat trail at school.:0)This is a "FUN" Harvest issue and as always I am honored to be sharing with you all of my secrets....... So grab some hot Apple Cider and enjoy this "Relaxing"

issue of "The Toddler Times".




If you like this e-zine, please do me a favor and "pay it forward."

If a friend DID forward this to you and if you enjoy this e-zine, please subscribe by visiting......




Click Here NOW To Subscribe To Ezine

October 2011: Issue #0028




Our "Harvest" e-zine will feature:
Easy Toddler Costumes!
Make your own costume cheap and easy.....




Have you "liked" TAF on Facebook yet?....
There are great "Fun" postings daily...what are you waiting for?




Toddler Craft:
We are making Pumpkins out of egg cartons... You can recycle and decorate at the same time...We love that!




Toddler Recipe
Are you ready to make Black Cat Cupcakes?




Hurry up and Sign up for the Toddler Photo Contest!
This Contest Ends December 31st Have you entered yet? YOUR Toddler could be our next winner!
Easy Toddler Costumes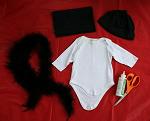 Easy Toddler Costumes
Yes its that time of year. Why spend tons of money for a costume when you can make your own cheap! Believe me when I was growing up there was no money for store bought....LOL Even the cheap ones can cost you $20. The reality is your toddler will not be able to wear it next year so lets find a cheaper way to celebrate...:0)
Here are some FUN ideas:
Cow. Get a sweat suit in white or black. Get some felt in wither black or white. and attach black cow splotches, some felt cow ears, and an over-sized cow bell. Final touches of hay attached to the outside of the treat bag and a swishy cow-tail will make this adorable.
Bunny Rabbit Again, sweats in a bunny tone, girls may prefer a pale pink. Add a powder puff tale, long bunny ears fashioned from stuffed pink knee socks, and face paint for a bunny nose and whiskers.
Kitten/Skunk. A black set of sweats with face painted whiskers and kitty nose, tail and ears attached to hood or headband makes a kitty, add a nice wide white stripe and you've got a skunk if you like too....
Ninja. A simple black sweatsuit, a black hood and a toy sword and you're all set. You can purchase cheap accessories at your local Dollar Tree to go with the ninja theme!
Mad Scientist. Find a white jacket or button down shirt, and trim it out to appear to be a lab coat complete with pencil protector and an Mad Scientist Labs ID with your child's photo and name. Smudge charcoal colored face paint or eyeshadow on the cheeks, and muss your lil scientist's hair with some gel to look like they've had a minor explosion. For an extra fun touch, get some safety goggles to keep on top of the head.
Pirate. Black pants, white shirt, red bandana, eye patch, will make a great pirate costume quick and easy, just add a pirate hat. You can pick up really cheap pirate accessories at your local Dollar Store for cheap...:0)
Egg Carton Pumpkins

Egg Carton Pumpkins
Materials:
Egg Carton
Paint/Markers
Pipe cleaner or some other type of green material for top
Glue
Directions:
Cut out 2 egg slots out of an egg carton.
Paint or color the 2 slots orange. Allow to dry completely.
Put one slot upside down on the other one and glue them together to form your "pumpkin".
Poke a small hole in the top to insert your green material to create the pumpkin stem.
You can leave your craft plain to decorate your home with little pumpkins, or have your child decorate it to look like a jack-o-lantern.
Have YOU Liked "TAF" On Facebook Yet?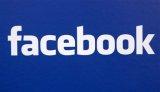 Have you "liked" Toddlers Are Fun on Facebook yet? Go HERE to the right column and click "Like". You are becoming a TAF Fan. We Have already given away prizes and will be giving away more SOON! Do not miss out and sign up today!

You can also check it out by this link: Click Here Now!




Are You Looking For Black Cat Cupcakes?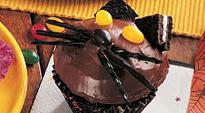 Black Cat Cupcakes
Ingredients:
1 package (18 1/4 ounces) chocolate cake mix
1 can (16 ounces) dark chocolate frosting
12 chocolate cream-filled sandwich cookies, quartered
48 yellow jelly beans
24 black jelly beans
24 pieces black rope licorice
Directions:
Prepare and bake cake according to package directions for cupcakes, using paper-lined muffin cups. Cool for 10 minutes; remove from pans to wire racks to cool completely.

Frost tops of cupcake. Insert two cookie pieces into each for ears. Add yellow jelly beans for eyes and a black jelly bean for nose. Cut each piece of licorice into thirds, then in half; place three halves on each side of nose for whiskers.
The Most Amazing Toddler Photo Contest Ever Offered
We have our winner of the September Toddler Photo Contest! Click Here Now to see the winner! Congratulations and our new contest is currently taking place so enter today!




** Photo Contest Ends December 31st ! **




Toddlers Are Fun Photo Contest Prize Package Includes:




Prize #1
Buying and Selling Secrets to cash in on E-bay!

Information about this e-book:

I have bought and sold on E-bay for years. I have some Amazing secrets to share and the winner will get to read all of them!

To check out The book the winner will receive Click Here.




Prize #2
Become a Moms Club Member

The winner will get a Free membership for a year to the TAF Moms Club!

To check out The membership and all it's benefits Take a Look Now




Prize #3
The winner of this contest will be entered into our GRAND Prize "Toddler of The Year Contest" that will end December 31st 2011. The Grand Prize package will be announced later and it will truly be an amazing prize package.




We are so excited about our contest winners! Our fifth contest is underway so enter NOW! New Contest ends December 31st, 2011 so enter Now! You and your Toddler could win all of these great prizes! Have you entered your toddler yet? Remember that comments to your child's pictures serve as votes! Click Here NOW To Enter the Contest Today!





GREAT NEWS! The Toddler Times will now be coming to your inbox bi-weekly! Now you will get Double the tips and Double the contests! Thank you for supporting Toddlers Are Fun.com




Take Care and I speak Blessings to be poured over you and your family!
Ingrid ;0)