Let's De-Stress and Be Blessed!
Are You ready To De-Stress your Holidays...:0)?
Are you looking for some tips for this holiday season? We always tend to make the holiday season stressful.. I will have some awesome tips that will help. Come on let's approach it with some FUN! I have some great recipes and crafts that will fit into our theme....Perfect for any toddler and family! I have so much to share that I have had to put this e-zine into Two Parts..WOW..:0) Remember to begin your own traditions, and to be a Blessing into someone's life. Here is Part One.... So put on your fuzzy socks, crawl next to the fireplace and enjoy this "Relaxing" issue of "The Toddler Times".
If you like this e-zine, please do me a favor and "pay it forward."
If a friend DID forward this to you and if you enjoy this e-zine, please subscribe by visiting......



Click Here NOW To Subscribe To Ezine

December 2011: Issue #0030
Our "Holiday De-Stress Part One e-zine will feature:
My Five Secrets To De-Stress your holidays....
It can be so Easy!




Do You Know What The Hottest Toddler Toys Are For The 2011 Season?
Yep I have them JUST for you Here.




Are You Looking for an Easy Toddler Christmas Craft?
We will be making the best Candle Holders that will double as gifts...:0)




Christmas Toddler Recipe
How To Make The best "edible" Ornaments..Yummy




Hurry up and Sign up for the Toddler Photo Contest!
This Contest Ends December 31st Have you entered yet? YOUR Toddler could be our next winner!
The Secrets To De stressing Your Holiday.....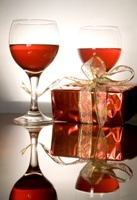 I have five of the Greatest Secrets to De stress your holidays. Remember to keep in mind the Real meaning of Christmas. Keep it simple, and sit back and enjoy the family. Be a Blessing........
Avoid The Crowded Malls and Stores...Shop online :0) Cyber Monday is Fantastic!
Instead of buying for all family members Have a Family Gift Exchange instead. This cuts down not only on expenses but also on the names on your shopping list!
Allow someone else to do the baking for you. If you are a huge holiday baker seek out reinforcements! You can find wonderful local bakeries or even online resources and buy all of your baked goods. This way you can still enjoy the home made cookies but it frees up tons of time...YEAH
Create some Alone Time for yourself. Reflect on what is precious to you about the holidays and reconnect with your spirit. You really should practice this one all year round.
Set REALISTIC holiday goals. Do not spend money that you do not have. Set a budget and stick to it. Do not get caught up in the commercialism of the Holidays... Never forget the real meaning of Christmas. We lead by example!
A Toddler Christmas Craft that can double as a Gift..:0)
Candle Holders:

What You need:
Empty Baby Food Jars
Decorations: ribbons, beads any Christmas decorations
Glue... tacky glue works the best
Votive candles... Christmas scents work well
Directions:
Decorate the jars as desired. Place a votive candle inside and you have an Amazing craft/ gift!
My Top Five "Must Have" 2011 Toddler Toys
Shop Amazon's Holiday Toy List
Now!





Have you been wondering what to buy your toddler this year for Christmas? I have it here! The top Five Best Toddler Toys for this 2011 Holiday Season.
Cloud b Twilight Constellation Night Light – Turtle

Your little bundle of joy will be delighted by the starry sky projections of the Twilight Constellation Night Light Turtle by Cloud b. Perfect for use as a night light, thanks to the subtle colored light options that include amber, blue and green, your baby's nursery or toddler's bedroom will be transformed into a magical wonderland.

The turtle is battery-operated using standard AAA batteries, and also features a sleep timer so you don't have to worry about it staying on long after the child goes to sleep. Twilight Turtle is appropriate for ages 2 and up.

Click Here Now To See

Fisher-Price Little People Zoo Talkers Animal Sounds Zoo

Introduce your toddler to the sights and sounds of zoo animals with Little People Zoo Talkers Animal Sounds Zoo by Fisher Price. The sturdy plastic set includes a polar bear, gorilla, lion and Zookeeper Zack, but you can also add other Little People figurines, which are sold separately.

Made for ages 1 ½ to 5, the Animal Sounds Zoo educates toddlers by sounding out the names of each animal along with the sound that each animal makes. And, you also receive an educational DVD, "Discovering ZooTalkers," as well as a set of zoo animal stickers, to enhance your toddler's experience with the toy.

Click Here Now To See This Toy!

LeapFrog Learn & Groove Counting Maracas

The Learn and Groove Counting Maracas by LeapFrog aims to teach your toddler basic numbers and colors in English and Spanish. As your child shakes these brightly colored, bilingual maracas, the toys will light up and make sounds depending on the activity. With three settings including Music Play, Counting, and Colors, you can use the maracas to focus on learning or for free play.

Ideal for children ages 6 months to 3 years, your toddler will have a ball dancing along with the music of the maracas.

Click Here Now To See Maracas

Fisher-Price Little People Wheelies Zig The Big Rig

Give your toddler a Fisher-Price Little People Wheelies Zig the Big Rig talking truck toy for hours of fun. A part of the Wheelies vehicles and Little People collections, Zig the Big Rig includes one Wheelies vehicle—a racing car named Roberto—as well as places to hold 12 more Wheelies vehicles.

With a push to the different parts of the car, Zig lights up, talks, and moves to produce dozens of expressions to keep your toddler entertained. Zig is suitable for ages 1 ½ to 6.

Click Here Now To See Rig

Sesame Street Let's Rock Elmo

The classic red character from Sesame Street makes an appearance in 2011 as Let's Rock Elmo. Wearing a cool rocker T-shirt and carrying a trio of musical instruments, this plush Elmo comes to life in music and song.

Using sensor technology, Elmo recognizes the microphone, tambourine, and drums as the toddler places these in Elmo's furry paws. The result is magical as Elmo beings to play the instrument accordingly. Each of the instruments also serves as a play instrument for your toddler ages 18 months to 4 years.

Click Here Now To See Elmo
Are You Looking For an Easy Recipe?

I Love Rice Krispies treats and more importantly you can get so creative with this treat! They are easy and FUN to make. – Ornament-shaped desserts you can decorate

What You need:
12 (6-inch lengths) red or black string licorice
12 miniature marshmallows
3 tablespoons butter or margarine
1 package (10 oz., about 40) regular marshmallows
- OR -
4 cups miniature marshmallows,/li>
6 cups Kellogg's® Rice Krispies® cereal
Frosting
M&M'S® Brand Chocolate Candies
Directions:
Fold each licorice piece in half and push ends through centers of 12 marshmallows. Set aside.
In large saucepan melt butter over low heat. Add 10 ounces marshmallows and stir until completely melted. Remove from heat. Add KELLOGG'S RICE KRISPIES cereal. Stir until well coated.
Using 1/2-cup measuring cup coated with cooking spray divide warm cereal mixture into 12 portions. Using buttered hands shape each portion into ornament shape around licorice ends. Cool. Decorate with frosting and M&M'S Brand Chocolate Candies. Best if served the same day.
Click Here Now For More Rice Krispie Holiday Recipes
The Most Amazing Toddler Photo Contest Ever Offered
We have our winner of the September Toddler Photo Contest! Click Here Now to see the winner! Congratulations and our new contest is currently taking place so enter today!




** Photo Contest Ends December 31st ! **




Toddlers Are Fun Photo Contest Prize Package Includes:




Prize #1
Buying and Selling Secrets to cash in on E-bay!

Information about this e-book:

I have bought and sold on E-bay for years. I have some Amazing secrets to share and the winner will get to read all of them!

To check out The book the winner will receive Click Here.




Prize #2
Become a Moms Club Member

The winner will get a Free membership for a year to the TAF Moms Club!

To check out The membership and all it's benefits Take a Look Now




Prize #3
The winner of this contest will be entered into our GRAND Prize "Toddler of The Year Contest" that will end December 31st 2011. The Grand Prize package will be announced later and it will truly be an amazing prize package.




We are so excited about our contest winners! Our fifth contest is underway so enter NOW! New Contest ends December 31st, 2011 so enter Now! You and your Toddler could win all of these great prizes! Have you entered your toddler yet? Remember that comments to your child's pictures serve as votes! Click Here NOW To Enter the Contest Today!





GREAT NEWS! The Toddler Times will now be coming to your inbox bi-weekly! Now you will get Double the tips and Double the contests! Thank you for supporting Toddlers Are Fun.com




Take Care and I speak Holiday Blessings to be poured over you and your family Next Week...Part Two!
Ingrid ;0)