How to have a FUN Summer with your Toddler!

Are you ready for FUN Summer Crafts and Recipes?
I have been enjoying the Summer so far how about you? I was so inspired when we went to the beach the other day, I decided to pass on my "inspirations" to you....:0) There will be a great toddler craft made from seashells and a Funny little campfire that won't burn you when you eat it. I also want to share with you my new page on toddler life jackets. Learn how to be safe with your toddlers near the water. This is a "FUN" Summer issue and as always I am honored to be sharing with you all of my secrets....... So grab some Iced Tea and enjoy this "Relaxing" issue of "The Toddler Times".
If you like this e-zine, please do me a favor and "pay it forward."
If a friend DID forward this to you and if you enjoy this e-zine, please subscribe by visiting......



Click Here NOW To Subscribe To Ezine

July 2011: Issue #0024
Our "Summer Fun" e-zine will feature:
Toddler Life Jacket:
Know The Truth Why You Must Purchase One!




Have you "liked" TAF on Facebook yet?....
We gave one prize away and we have another facebook "only" contest underway and you do not want to miss this one!




Toddler Craft
How To Make a Toddler Seashell Sailboat




Toddler Recipe
How You Can Make An Edible Campfire




Hurry up and Sign up for the Toddler Photo Contest!
This Contest Ends September 30th! Have you entered yet? YOUR Toddler could be our next winner!
Know The Truth About Toddler Life Jackets
Toddler Life Jacket - Know The Truth Why You Must Purchase One
Why do you need a toddler life jacket? Answer this first, then you can weigh your options and purchase the one that is best for your needs. Whether it is for boating or just swimming and recreation, Safety is a must. It's not east to get a little one to wear a life jacket.... they can be uncomfortable and bulky. It's a good thing that you do have options about which jacket you purchase.
What to consider BEFORE You Purchase A Life Jacket:
Will your toddler need to wear it for a long period of time?
What is the jacket going to be used for? Boating, swimming or just recreation
Will the child need to be active in the jacket?
After you answer some of these questions then you can choose from the types of life jackets on the market that will best suit your needs.
Types of Jackets:
An off-shore life jacket is called a Type 1 Personal Flotation Device (PFD).

Children must weigh 11 pounds
It will turn most unconscious wearers face up and is recommended for off-shore recreation.

Type 2 PFD

These toddler life jackets are good for boating in calm waters and to use for SUPERVISED swimming only. These jackets are the most comfortable and provide more movement to your toddler. These are the best for all around family recreational use.

Type 3 PFD

Best in Supervised areas but ARE NOT to be used for a life saving device! A person who is conscious can turn themselves over in a Type 3.
Additional Information you should know:
A safety grab strap on the back is an excellent feature for a toddler life jacket. Look for a vest with the crotch strap as well. This helps keep the vest from riding up while they are playing. Be careful and do not purchase floaters, arm band, swim rings, or special swimwear to use as safety devices. These items may help your toddler stay afloat, BUT they are not equipped to be a life saving device, nor are they approved.
NEVER rely on the fact that you as the parent are a strong swimmer and your child does not need to wear a vest. Toddler safety is first and foremost! Even the strongest of swimmers should wear a life jacket while boating near rough waters. Children should always have them on in certain areas. Toddler learning begins with us parents, so let's teach them safety. Make sure the jacket fits properly as well.
According to the United States Coast Guard, it must "fit snugly and not allow the child's chin or ears to slip through." Not testing your PFDs yearly is another common mistake. Any jacket that is waterlogged, faded or leaky should be thrown away and a replacement purchased.
This is the most valuable piece of information. I made the mistake and thought that I could purchase a life jacket at a garage sale. WRONG, because I had no prior knowledge of the jacket. Unless you get it from a friend or family member I suggest you Be safe and buy NEW!
Where To Purchase:
A Toddler life jacket can be purchased at most stores that sell sporting goods. You can even check out department stores. Be sure to check that they are rated...read the tags. I found a great site that has good deals. Amazon has top of the line vests at a decent price.

CLICK HERE NOW FOR GREAT DEALS ON LIFE JACKETS
It is important for our children to be safe. Especially around the water. You can have all the FUN you want knowing they're wearing their toddler life jacket. So take tons of toddler pictures this Summer and Stay Safe! Have fun with your family...:0)
Why Not Make A Fun Summer Toddler Craft?
How To Make a Toddler Seashell Sailboat

This mini craft takes only a minute or two to assemble, and it's just right for launching in a kiddie pool or bathtub.

Materials:
Small triangle cut from a plastic bag, tablecloth, or other item
Thin twig
Modeling clay
Clean shell
Instructions:
Trim the plastic triangle to resemble a sail. Cut off the very upper tip (this will prevent the top of the sail from flopping over later), then snip a series of tiny openings along the edge where the mast will go.
Thread the twig through the openings. Press a small lump of clay (if you use too much, your boat might not float) into the shell hull and plant the mast firmly into its center.
How YOU Can Win The "TAF" Facebook Contest...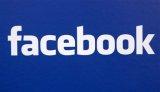 Have you "liked" Toddlers Are Fun on Facebook yet? Go HERE to the right column and click "Like". You are becoming a TAF Fan. We Have already given away one prize and I am currently having another contest only via Facebook and you do not want to miss out. The prizes are great, these books (Pictures below) retail for a $39.95 retail value! The contest details are on our Facebook page now! Do not miss out and sign up today!

You can also check it out by this link: Click Here Now!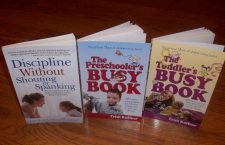 Are You Looking For A FUN Summer Toddler Recipe?
Edible Campfires
That is correct Moms......Campfires you can eat...LOL:0)
Ingredients:
Red licorice rope
Pretzel sticks
Chow mein noodles
Tootsie Rolls
Candy corn
Peanuts
yellow, orange, and red fruit rollups, cut into small strips
Red Hots
Instructions:
Using the pretzel rods as logs, pretzel sticks and chow mein noodles as sticks, and shredded wheat as tinder, arrange the ingredients like you are building a fire on the paper plate.
"Light" the fire by adding candy corn, red hots, and bits of fruit rollups
Enjoy!
The Most Amazing Toddler Photo Contest Ever Offered
We have our winner of the June Toddler Photo Contest! Click Here Now to see the winner! Congratulations and our new contest is currently taking place so enter today!




** Photo Contest Ends September 30th ! **




Toddlers Are Fun Photo Contest Prize Package Includes:




Prize #1
Baby Rock Clothing T-Shirt!

Thanks to Baby Rock Clothes! For being a NEW sponsor to the Toddlers Are Fun toddler photo contest!

So, if you're a Cool, Hip, Stylish Mom or Dad, show the world your Baby has serious style!Baby Clothes, Rock Baby Clothes, Hip Baby Clothes, Baby T-Shirts, Rock, Funny, Punk Baby Clothes and A Unique Baby Gift for the Little Cool Star! Check out this site Baby Rock Clothes The winner of the toddler Photo contest will receive a shirt of their choice as a prize! So enter your toddler today!





Prize #2
Buying and Selling Secrets to cash in on E-bay!

Information about this e-book:

I have bought and sold on E-bay for years. I have some Amazing secrets to share and the winner will get to read all of them!

To check out The book the winner will receive Click Here.




Prize #3
Become a Moms Club Member

The winner will get a Free membership for a year to the TAF Moms Club!

To check out The membership and all it's benefits Take a Look Now




Prize #4
The winner of this contest will be entered into our GRAND Prize "Toddler of The Year Contest" that will end December 31st 2011. The Grand Prize package will be announced later and it will truly be an amazing prize package.




We are so excited about our contest winners! Our fourth contest is underway so enter NOW! New Contest ends June 31st, 2011 so enter Now! You and your Toddler could win all of these great prizes! Have you entered your toddler yet? Remember that comments to your child's pictures serve as votes! Click Here NOW To Enter the Contest Today!





GREAT NEWS! The Toddler Times will now be coming to your inbox bi-weekly! Now you will get Double the tips and Double the contests! Thank you for supporting Toddlers Are Fun.com




Take Care and I speak Blessings to be poured over you and your family!
Ingrid ;0)