How To Improve Toddler Health
Toddler health is a passion of mine. My husband and I have always decided to make it top priority when it came to the health of our son. I understand that when I was a young child my parents had no knowledge about health. Therefore, I was an obese child. I made it my mission to not make the same mistakes with my son.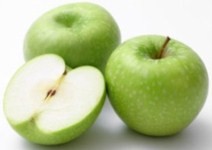 There are so many important factors in good health. Diet, an active lifestyle and even the proper amount of toddler sleep. Everyone will have their own opinions when it comes to this topic. I simply write to educate and pass on my own opinions. These may be my own personal tips and advice. Everything I suggest we practice in our household and with my own toddler.
** I am not a Doctor or Licensed Professional. I am simply a work from home Mom wanting to help others with my own personal tips and advice. You should always contact your pediatrician with questions and concerns about toddler health. **
Toddler Diet
The best advice that I can give is to RESEARCH your healthy options for your toddler's diet. That is what I did. We as a family have raised our son eating the exact same way that we did. Our diet does not contain any red meats or pork. We only eat turkey, chicken and vegetarian products. Bad breath in toddlers possibly can be eliminated by proper diet.

My son loves veggie burgers. It's amazing, when your toddler starts out eating healthy that is all they will know. You have to expose them at a very early age. You want to avoid toddler obesity. Organic toddler food products are very important to our family also. Again, do your research Moms and Dads.

You want good toddler health habits to last a lifetime. YOUR diet will become THEIR diet. Did you know that some foods actually are triggers for toddler eczema? That is why it is so important for the whole family to be on a healthy diet and practice healthy lifestyles.
Exercise
Vitamins
Vitamins are a very important part in good health. I however am talking about "GOOD" vitamins that are purchased online or through a health store. Not the over the counter ones from any department store. There is a difference between the two. Again, do your research. I did mine and found a wonderful company online, that supplied good vitamins. Keep toddler safety in mind as well when choosing a new product.

I discussed it with my son's pediatrician and he began taking a liquid multivitamin at 1 year old. The difference was amazing. He rarely caught colds and got sick. Keep checking back and I will have the links to the company that I purchase from. Good vitamins at a low price.

Vitamins are a good back up source along with a healthy diet. Everything all put together promotes good toddler health. It is so important for our children to be healthy. Please make it a priority for your family too. They will thank you for it in the long run.
The idea is to keep a healthy inside and outside. Always remember that YOUR habits will become YOUR toddlers. Everything from what they eat and snack on. You want them to be active instead of watching television and playing video games. Healthy Habits are so important when they are young.
Feel free to visit Dr. Peter's site to learn more about child health.
Principles for Parents This site was created by Peter Hanfileti, MD, a pediatrician and holistic physician whose purpose is to give you an alternative perspective on your child's health.
I hope that I have helped some of you make a decision about toddler health. It truly is a gift that we can pass on to our children. My son is a healthy happy 3 year old. I was able to break the bad cycle of my past, and start fresh and new with my son. It makes my heart smile everyday. Mommy loves you JeNoah!!!
We also must realize that it can be a gift to help other children in the world who are not as fortunate with toddler health care. The ability to serve and help others is a tremendous gift. Click on the icon below and learn how you can help children for FREE..... Just by clicking! Thanks and you will be Blessed for your service.

Toddler Eczema And How To Treat It Properly
Toddler Eczema can be treated. Learn some triggers that may be causing your child's flare ups, and how to bring comfort to the itch.

Obese Toddlers Can Lead To Adult Obesity
Obese toddlers may lead to adult obesity. Learn through proper eating habits and snacks can ensure that your child will lead a healthy lifestyle.

Bad Breath In Toddlers Can Be Very Serious
Bad Breath In Toddlers can have serious causes. See what are the symptoms and how to treat this ailment in your child.

Leave Toddler Health and go to Toddlers Home