Here's How To Jump Start Education
With Toddler Learning Activities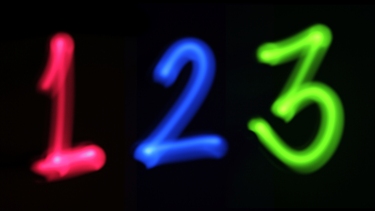 Keep your active toddler busy with Toddler Learning Activities. Why not throw a little learning into play time? By preparing and planning their activities, you will help occupy their day and stimulate their minds but still feel and look like play. I can speak from experience, it made a HUGE impact on my son. He actually is in kindergarten and is being tested for being gifted. I know the early learning that we began as a toddler played a major role.
The biggest influence your child has on their levels of toddler learning is YOU , their parents. We must step up to the plate, and prepare our children for education. Toddlers are no longer babies and they are full of independence. It is important to put their energy to good use! You can plan some activities and give them their time to be "explorers". They will learn through exploring the unknown as well.
I plan on sharing a few of my secrets to great toddler learning activities. It's like how we will hide vegetables in muffins or cookies. You want to hide "learning" into play time and make it "Fun". My activities help stimulate their minds, bodies and senses. More importantly, "Toddlers Can Be Fun" so enjoy them.
Sock Puppets
My son JeNoah who is 5 years old now, still loves to make sock puppets. These are so cool and Fun to play with. Here's a cute way to have fun with your toddler: You can gather up pictures of your family, or even cut a face out of a magazine. You can glue the face on an old tube sock. My son also likes to draw faces with markers. We have glued yarn for hair etc. Those little googly eyes that you buy at a craft store work great too. Allow your toddler to decorate and then have Fun with their very own puppet show!
Shapes
You can teach toddlers to identify shapes and colors by cutting out different color shapes from construction paper and then covering them with clear contact paper. Make two sets, one for you and one for your toddler. Sit on the floor with your toddler. Give him the same shape/colors that you have in your lap and hold up a shape/color paper and ask him to find the same one that you have in your hand. I also take the shape around the house and we try to find matching shapes. You may think they are too young but you are so wrong. They can identify more than you know, AND they are processing learning at the same time!
Marker Box Fun
This is a great toddler learning activity.. All you need is a shoebox and markers. Take some scissors and punch holes in the bottom of the box. Take a marker and push it through each hole. (Depending on the depth of the box, you might need to cut a couple inches around the top so that when the markers are put in the hole they will hit the ground and stand upright as shown in the photo.) After you have created all the holes and put the markers in, let your toddler have fun taking them out and putting them back in again. Talk about the colors and try to match them up!
The Crayon Tree
Yes ...a tree that grows crayons. You and your toddler will have FUN making this Parents you will need a paper towel roll and use some scissors to punch/poke some holes around it just big enough for a crayon to fit. Then let your toddler take some crayons and put them in the holes. This activity helps with coordination and will help teach them colors! How great is that? Remember toddler safety and be careful the crayons don't end up in their little mouths....
Story Time
Don't forget to read, at bedtime or anytime. And you can add some extra learning games to these toddler learning activities. Your toddler is ready to move beyond one-word, one-picture-per-page board books and listen to simple stories and rhymes. They are also ready to make reading interesting by Asking questions "What will happen next?" It is important that you point to pictures and colors, and offer touch-and-feel or lift-the-flap books. I read to my son constantly and now at 5 years old he is a very eager reader and loves to read! It is important to plant the proper seeds when they are at this age.
Match Up Puzzle
You will need a few items from around the house and a piece of card stock paper. You can use big spoons, a shoe, piece of bread, the possibilities are endless. Trace the items and then show your toddler how to match the items up to the outline on the paper. This activity is great because toddlers learn by repetition.
Crafts
Any type of crafts are great to expose toddlers to learning. Not to mention they can be so much FUN! They can make you some great toddler pictures to hang as refrigerator art.
Baking and Cooking with Mom or Dad
Yes Toddlers will make a mess in the kitchen. However, it is a learning experience for them to become great little helpers. Also this is good to promote good toddler health. Healthy habits begin at home and this can encourage your child to do so.
It is so important parents that we begin at home being the teacher. The toddler stage is the best time to begin these strategies. They will have so much Fun with these toddler learning activities. This can help begin an eagerness to embrace education. It worked with my son and I wish you well with yours.


Return To Toddler Learning from Toddler Learning Activities

Return to Toddlers Home from Toddler Learning Activities