Happy Mothers Day!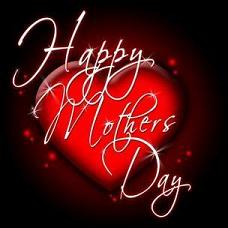 Happy Mothers Day!
Welcome Spring!
To all of the Mom's in the world You Are Amazing! I honor your gifts and Blessings! Since we are talking about Spring Cleaning as well, I hope that all of the husbands read this and take care of all of the cleaning for you...LOL Give them a great Big "To Do List" Moms.... Mother's Day should be celebrated every day in my opinion. I think you are all Special! So put on your comfy jammies, grab some Iced Tea ( with lots of Ice and Sweetened with Stevia) ;0) put your feet up and read this issue of
The Toddler Times!
If you like this e-zine, please do me a favor and "pay it forward."
If a friend DID forward this to you and if you enjoy this e-zine, please subscribe by visiting......
Click Here To Subscribe to E-zine
May 2010: Issue #0014
Our Special "Happy Mothers Day", "Spring Cleaning" e-zine will feature:
The ultimate Spring wardrobe for your toddler boy! You do not want to miss this one!




Toddlers Are Fun's "Mom of Green" Tina Keller will be here to share our monthly "Green Tip.




Happy Mother's Day! TAF has a great toddler craft to make for Mom or Grandma!




April Showers bring May Flowers.... We have a great toddler recipe "Frog On A Lily Pad" ;0) Yum! Our recipe is going to be FUN!:)




We Welcome Spring with Toddlers Are Fun's Very own Baby-Toddler Photo Contest! I am so excited to announce the prize package... All of my e-ziners get the first Exclusive look at the Prize Package! WOW!!
Spring Toddler Boys Clothing Tips
Spring is here and it is time to buy your toddler boys spring clothes. It is time to put away those sweatshirts and sweaters. YEAH!!!! It is time for sunny warmer weather. That means it is time to buy your little guy some new clothes for the warmer weather.
I am a very picky mom. Especially when it comes to my son and how he dresses. I have decided to share "the must haves" for Spring clothes that will complete his wardrobe. With these items you can have the ultimate Spring wardrobe and your toddler will be sharply dressed at all times.
* JEANS *
You can never go wrong with jeans. Especially, when it comes to toddler boys clothing. This is the perfect base for their Spring clothes wardrobe. I prefer to get quite a few pairs and in different styles and washes. You know how it is, you cannot have enough jeans.
Carpenter Style

I love this style of jeans. They have the pocket on the side and just look so cute!! This is my favorite style. My toddler boy's Spring clothes wardrobe has lots of these jeans!!

Classic Style

These are your basic classic 4 pocket jeans. This is the most common style of jeans. They are a nice change from the carpenter style once and a while. Look great with certain styles of shirts.
* Washes *
I like to get three different wash colors in the jeans. For those of you who do not know, the wash is the "color" of the jeans.I prefer these three washes:
Dark denim wash
Light denim wash
Mud wash
The mud wash is my favorite because they have a light brown hue to the jeans. This color looks fantastic with browns and whites. Must Have for your toddler boys clothing!! There you have the basics for the jeans. Now let's move on to the tops and t-shirts.
* TOPS and T-SHIRTS *
White t-shirts and tank tops.

These are the best. You can never go wrong with these. The white t-shirts are especially universal. You can wear one with a polo shirt or else you can wear them alone. Get some white tank A-shirts also. These are great to wear under shirts or else you can use these in the summer with a pair of shorts!!! Inexpensive and a must have for every toddler boys clothing wardrobe.




Polo shirts.

My favorite!! These are perfect for Spring. Paired up with some jeans and you're ready to go. I will buy all different colors and styles. You can find polo shirts fairly inexpensive. They make any toddler look like a "little man". Love them!!




T-Shirts

These are great too! These are perfect for the warmer weather. Paired up with jeans your toddler is adorable. You can find so many cute, cheap t-shirts. You can find solids, or graphic tees. Even let your little guy help pick out a few! They can be great little shoppers.
* SHOES *
This category is quite simple for me. There is only one type of shoe that I will buy for my little guy's Spring clothes wardrobe.
White Sneakers

That is correct. I only purchase white tennis shoes for my son, except for his play shoes. They match everything he is going to wear. I know what you're thinking. All white shoes for a toddler? Yes even toddlers can have clean white shoes. Check out my cheap kid's clothes tips page on how you can make this possible. I have a 3 year old myself and it is possible!!!
* A SPRING JACKET *
You have to have a lighter jacket for Spring. I like to have 2 or 3 jackets in my toddler boys clothing. Remember you can also use a hoodie from his winter wardrobe. These are great too!! That's it!! With these items your little guy will be ready. I get excited when it is time to buy Spring clothes. It means that warmer weather is headed our way. Good Bye Snow........... for now!!


Mothers Day Toddler Craft

Toddler Mother's Day Craft

Hand Print Bouquet

If your toddler enjoys getting messy, a hand print bouquet may just be the perfect Mother's Day project. Purchase some finger paint from your local craft store, have your child make several hand prints on a piece of paper. Once the paint is dry, use a marker to draw a stem from each hand print to create a bouquet of hands. You can even add a flowerpot or vase to complete the effect. If you have several children, ask each child to contribute a hand print to the bouquet. Either way, Mom is sure to treasure these unique toddler mothers day crafts.

For more Click Here for more Amazing Toddler Craft Ideas!


Our Toddler Recipe is..
"Frog On A Lilly Pad" :)
This recipe is so easy, you will want to make it over and over. Your toddler will Love helping make and eat this Yummy Spring recipe!

Tint some cream cheese blue (Just add Blue food coloring) and spread on a half of a bagel. Put a slice of cucumber on top of the cream cheese to serve as the "lilly pad". Put a gummy frog on top of the cucumber. You can add some goldfish crackers around the plate and there you go!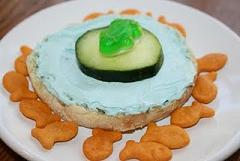 Our Monthly "Green" Tip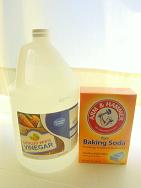 Our Mom of Green has amazing tips even for Spring. Here is what Tina had to share with us for this month....

Green Tip:

Green Spring Cleaning Tips by Tina
Open Those Windows! The easiest & the safest way to get the dirty air out and the clean air in is to open those windows! Plus, the breeze is an added bonus!
Do away with the air fresheners! Air fresheners contain chemicals which have super negative effects on our bodies, ie skin, eye and respiratory irritation. The Aerosol air fresheners are more caustic & harmful; the little air borne particles can lodge themselves in your lungs & cause nerve damage! Add some fresh flowers to a room for a natural fragrance or burn a natural soy candle.

Use cleaning products made from naturally derived ingredients (Contact Tina for suggestions on amazing cleaning products made from naturally derived ingredients!) Also, try baking soda & vinegar!
When switching from toxic cleaning products, dispose of them properly and do NOT pour them down the drain. You can find out where you can take your toxic products locally to dispose of them safely!

Don't use paper towels all the time, it's a waste! Use rags and natural fiber sponges to clean instead. Always have a clean hand towel sitting by the kitchen sink so you can dry your hands on it, instead of using paper towels every time you do something in the kitchen!
Toddlers Are Fun Photo Contest!!

Toddlers Are Fun Baby-Toddler Photo Contest!
It's finally here! Our contest is here and we are excited to tell you about it. An exclusive to all my loyal e-zine subscribers, we are announcing our prize package to you FIRST! One of you may be the lucky winner of this prize pack that contains 5 amazing prizes~
Toddlers Are Fun Photo Contest Prize Package Includes:
Prize #1
Child Models.... Your little Super Star E-book!
Information about this e-book:
Hello. I'm Renee' Lauren owner Models Fashion Advice. I've spent l5 years in the modeling industry and if there is one thing I've learned it's "What It Takes To Be A Model". I have over l5 years experience working as a Modeling Agent for a Top New York Modeling Agency Representing Models from New York to Paris Photo Shoots we have booked Children and Teens for Include Well Known Macy's .Toys R US . Hasbro. Seventeen Magazine .Girls Life Magazine. Parents Magazine. J.C Penneys .Vogue Magazine .Tommy Hilfiger. Abercrombie and Fitch. MTV. Disney. After years of being asked the question How Can My Child Become A Model? I am going to answer that question I am going to share with You all My Secrets and Tips.
To check out The book the winner will receive from Renee' Click Here.
Prize #2
Buying and Selling Secrets to cash in on E-bay!
Information about this e-book:
I have bought and sold on E-bay for years. I have some Amazing secrets to share and the winner will get to read all of them!
To check out The book the winner will receiveClick Here.
Prize #3
Become a Moms Club Member
The winner will get a Free membership for a year to the TAF Moms Club!
To check out The membership and all it's benefits Click Here.
Prize #4
A $25.00 Gift Card to The Childrens Place
The Childrens Place has amazing clothes for toddlers at reasonable prices. The winner gets $25.00 On Toddlers Are Fun! Wow!
Prize #5
The winner of this contest will be entered into our GRAND Prize "Toddler of The Year Contest" that will end December 31st 2010. The Grand Prize package will be announced later and it will truly be an amazing prize package.
We are so excited about our first contest! Our first winner could be YOU! You could win all of these great prizes! Have you entered your toddler yet? Remember that comments to your child's pictures serve as votes! Enter the Contest Today!
Return to see our June 2010 "Happy Birthday" issue!
Our "Happy Birthday" e-zine will feature:
The ultimate Summer wardrobe for your toddler boy! You do not want to miss this one!

Toddlers Are Fun's"Mom of Green" Tina Keller will be here to share our monthly "Green Tip."
Happy Birthday JeNoah! My son turns 5 this month and I want to celebrate it!
A cool Toddler Summer recipe you are going to love...Make your own Ice Cream Sandwiches...YUM! ;0)

A Summer contest that is so Cool you will have NO CHOICE but to enter!
Take Care and I ask for Blessings to be poured over you and your family! Remember to love each other, see you next month....
Happy Mothers Day, Ingrid ;0)