Have A Healthy...Happy New Year!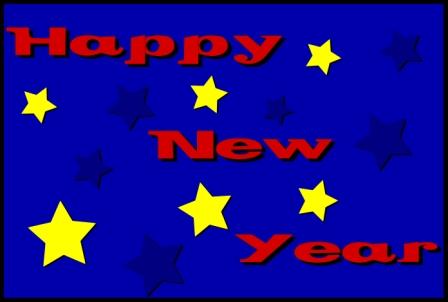 Are You ready For 2012 to be a Happy and Healthy New Year... I sure am.....:0)
Let's start the new year off healthy! My husband has been dealing with some health issues lately. This has compelled me to make lots of healthy smoothies and soups....Thus inspiring a few new recipes, that yes I will share with you! Are you dealing with snow where you live? Here in Ohio we are finally welcoming our first snow falls. I will have a craft that is FUN for your toddler if you are stuck in the house! It's important to start the year out with toy product recalls as well. I will give you a link to the updated list.:0) Remember to be thankful for your health... So make one of my smoothies..lol, crawl next to the fireplace and enjoy this "Relaxing" issue of "The Toddler Times".
If you like this e-zine, please do me a favor and "pay it forward."
If a friend DID forward this to you and if you enjoy this e-zine, please subscribe by visiting......



Click Here NOW To Subscribe To Ezine

January 2012: Issue #0031
Our "Happy...Healthy New Year e-zine will feature:
Toddler Toy Recalls
It's Important to be on top of any new recalls.




Healthy Smoothies...YUM..
A Fast and Easy recipe you won't believe it!




Are You Looking for an Easy Toddler "cabin fever" Craft?
This FUN craft will double as a game too...:0)




Hurry up and Sign up for the Toddler Photo Contest!
This Contest Ends March 31st Have you entered yet? YOUR Toddler could be our next winner!
Toddler Toy Recalls
Product Recalls




With Christmas ending, it is important to check the recall list. Your toddler may have received a gift and it could have possibly been recalled. It's a good idea to visit this site frequently and randomly check out the current recalls...Be SAFE!!




Click Here Now to view Toy Recalls

Healthy Smoothies....:0)
Quick and Easy Smoothies




Have you ever realized how simple smoothies are to make? I never did until recently...WOW I have been missing out! All you need is a blender and fruit....




What You'll Need:
Blender
1 Cup of ice
1 small can of pears (substitute any fruit) INCLUDING JUICE
Blend... and done! You can add more ice if you prefer it thicker!
Are You Looking For a "Cabin Fever" Craft?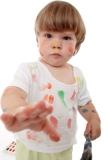 Sock Puppets
You can't go wrong with an old fashioned sock puppet! JeNoah loves these and still makes them to this day! The great thing about sock puppets is that it will double as a craft and a game....yeah! Two for one...:0)
What You'll Need:
Daddy's old tube socks
Craft Supplies...pull out the craft bag You can use markers, yarn, eyes.
Allow your toddler to decorate as they wish!!
The Most Amazing Toddler Photo Contest Ever Offered
We have our winners of the December Toddler Photo Contest! Congratulations and our new contest is currently taking place so enter today!




** Photo Contest Ends March 31st ! **




Toddlers Are Fun Photo Contest Prize Package Includes:




Prize #1
Buying and Selling Secrets to cash in on E-bay!

Information about this e-book:

I have bought and sold on E-bay for years. I have some Amazing secrets to share and the winner will get to read all of them!

To check out The book the winner will receive Click Here.




Prize #2
Become a Moms Club Member

The winner will get a Free membership for a year to the TAF Moms Club!

To check out The membership and all it's benefits Take a Look Now




Prize #3
The winner of this contest will be entered into our GRAND Prize "Toddler of The Year Contest" that will end December 31st 2011. The Grand Prize package will be announced later and it will truly be an amazing prize package.




We are so excited about our contest winners! Our fifth contest is underway so enter NOW! New Contest ends December 31st, 2011 so enter Now! You and your Toddler could win all of these great prizes! Have you entered your toddler yet? Remember that comments to your child's pictures serve as votes! Click Here NOW To Enter the Contest Today!





GREAT NEWS! The Toddler Times will now be coming to your inbox bi-weekly! Now you will get Double the tips and Double the contests! Thank you for supporting Toddlers Are Fun.com




Take Care and I speak Healthy Blessings to be poured over you and your family.
Ingrid ;0)