The Secret Of Potty Training Revealed In This Issue

Are you ready to make Potty Training Easy?


You will learn it here first.. I have found an amazing potty training helper. I am also excited about the month of June because we have a month FULL of birthdays in my home. My graduated toddler turned "6" years old on June 15th so I must shout out a "Happy Birthday JeNoah" to him. My birthday is June 27th...LOL...:0) I am unsure of what my age is I think 37.... oh well. This is a "FUN" issue and as always I am honored to be sharing with you all of my secrets....... So grab some ice cream and enjoy this "Relaxing" issue of "The Toddler Times".
If you like this e-zine, please do me a favor and "pay it forward."
If a friend DID forward this to you and if you enjoy this e-zine, please subscribe by visiting......



Click Here NOW To Subscribe To Ezine

June 2011: Issue #0023
Our "Potty Training Secret" e-zine will feature:
How I Improved Potty Training: Learn how YOU can do the same!




Have you "liked" TAF on Facebook yet?.... We have a facebook "only" contest underway and you do not want to miss this one!




Why you need a change from traditional cake. I have a Great recipe "Cake Pops". Great for Birthday parties or just because. You are going to Love this one!




Hurry up and Sign up for the Toddler Photo Contest!
This Contest Ends June 31st! Have you entered yet? YOUR Toddler could be our next winner!
The Secret of Potty Training..............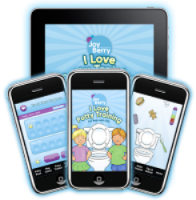 Potty Training Secret.. A phone app :0)
You won't believe how great this is!! New from Kimberly Clark-- a FREE app called iGO Potty. Parents can adjust the frequency of potty reminders throughout the day. Then children receive special calls from "Patty the Potty", letting them know its time to "go".
iGo Potty also offers digital rewards such as stickers and games to keep kids motivated. After a set number of successes are achieved, the app unlocks access to new rewards and games! There is also a diploma to print out when you are finished. This is too cute!
Other Phone Apps available:
Other Potty training apps include Potty Stats (Droid) $1.99, which tracks dollars you've saved on diapers
It's Potty Time (iPhone) $.99 with a catchy potty tune
I Love Potty Training (iPhone) $2.99, with interactive e-books
Why Not Make Cake Pops instead of Cake For Your Next Party?
I know that between my son and I we share Summer birthdays. My graduated toddler just turned "6" on June 15th. My birthday is around the corner..... I forget how old I am going to be..LOL I found this recipe for cake pops and I loved it and wanted to share it with all of you! It changes things up from a traditional cake... Enjoy and Happy Birthday to all of the Summer Toddler Birthdays.

Cake Pops

original concept and recipe by Bakerella (can be shared with kids 24+ mos*) *Note: This recipe is for older toddlers

Ingredients:
1 box cake mix, I suggest Naturally Nora Click Here! or a homemade 13◊9 sheet cake, any flavor
16 oz frosting, I suggest 1 box of Naturally Nora Frosting Mix Click Here! if not homemade, whatever flavor goes well with your cake
1 package chocolate bark or candy melts, any color*
decoration of your choice, e.g., non-pareils, edible glittler, jimmies*
What You'll need:
4″ lollipop sticks
a styrofoam block, optional
wax paper or parchment
What To Do:
Bake your cake according to package directions or recipe. Allow to cool completely. Many say overnight is best, though I didnít wait that long. Once cooled, break the cake up into fine crumbs. I started with a fork and then worked the crumbs with my hands.
In a large bowl, mix together the cake crumbs and frosting. I did this with my hands. Messier but way faster and easier. You should end up with a very moist mixture that you can roll into balls. This amount of cake and frosting should make about 45-50 quarter sized balls. Place each finished cake ball on a parchment or wax paper lined cookie sheet. Chill the cake balls for several hours. (Bakerella says that you can speed this up by putting them in the freezer.)
Melt chocolate in a double boiler or microwave per package directions.
Remove a few chilled cake balls from the fridge at a time. Dip the tip of a lollipop stick into the melted chocolate or candy coating and insert into the middle of a cake ball. Now dip the cake pop into the chocolate or coating. If you want to create a totally smooth surface, use a deep bowl so that you can submerge the entire cake ball and remove it in one motion without stirring. (Bakerella suggests that you add a few drops of vegetable oil to thin your chocolate or candy coating if itís too thick.) Allow excess chocolate or coating to drip back into the bowl.
Decorate! Depending on what youíre using, you can sprinkle stuff on or roll the still wet candy coated ball in a bowl full of sprinkles or such like.
Allow the cake pop to dry. For best results, place the pop in a styrofoam block. Alternatively, you can place it cake side down on the lined baking sheet. Just keep in mind that, unless you hold the pop until the coating hardens a little bit (it doesnít take too long), this may create a flat spot or smoosh some of your decor. Once the candy coating has hardened, your cake pops are ready to go! If you need to store them, they keep packaged (as in cello bags) on the counter or stored in an airtight container.
If you are having a Toddler Birthday Party this Summer? Are you looking for some great Party Ideas? Click Here Now and see what Amazing Tips I have to share with you!
Check out Amazon below for all of your party needs!
How YOU Can Win The "TAF" Facebook Contest...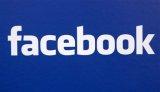 Have you "liked" Toddlers Are Fun on Facebook yet? Go HERE to the right column and click "Like". You are becoming a TAF Fan. I am currently having a contest only via Facebook and you do not want to miss out. The prizes are great, these books (Pictures below) retail for a $39.95 retail value! The contest details are on our Facebook page now! Do not miss out and sign up today!

You can also check it out by this link: Click Here Now!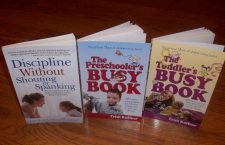 The Most Amazing Toddler Photo Contest Ever Offered
** Photo Contest Ends June 31st! **
Toddlers Are Fun Photo Contest Prize Package Includes:
Prize #1
Baby Rock Clothing T-Shirt!
Thanks to Baby Rock Clothes! For being a NEW sponsor to the Toddlers Are Fun toddler photo contest!
So, if you're a Cool, Hip, Stylish Mom or Dad, show the world your Baby has serious style!Baby Clothes, Rock Baby Clothes, Hip Baby Clothes, Baby T-Shirts, Rock, Funny, Punk Baby Clothes and A Unique Baby Gift for the Little Cool Star! Check out this site Baby Rock Clothes The winner of the toddler Photo contest will receive a shirt of their choice as a prize! So enter your toddler today!

Prize #2
Buying and Selling Secrets to cash in on E-bay!
Information about this e-book:
I have bought and sold on E-bay for years. I have some Amazing secrets to share and the winner will get to read all of them!
To check out The book the winner will receive Click Here.
Prize #3
Become a Moms Club Member
The winner will get a Free membership for a year to the TAF Moms Club!
To check out The membership and all it's benefits Take a Look Now
Prize #4
The winner of this contest will be entered into our GRAND Prize "Toddler of The Year Contest" that will end December 31st 2011. The Grand Prize package will be announced later and it will truly be an amazing prize package.
We are so excited about our contest winners! Our fourth contest is underway so enter NOW! New Contest ends June 31st, 2011 so enter Now! You and your Toddler could win all of these great prizes! Have you entered your toddler yet? Remember that comments to your child's pictures serve as votes! Click Here NOW To Enter the Contest Today!
GREAT NEWS! The Toddler Times will now be coming to your inbox bi-weekly! Now you will get Double the tips and Double the contests! Thank you for supporting Toddlers Are Fun.com
Take Care and I speak Blessings to be poured over you and your family!
Ingrid ;0)