The Secret To Great Toddler Birthday Party Ideas
Are you looking for toddler birthday party ideas? You've come to the right place—we've got lots! Birthday parties are a great excuse to spoil your toddler, and they can be a wonderful photo shoot for a camera-happy mom and dad too. Before we get into the toddler birthday party ideas, though, let's look at some important principals to keep in mind when planning your toddler birthday party.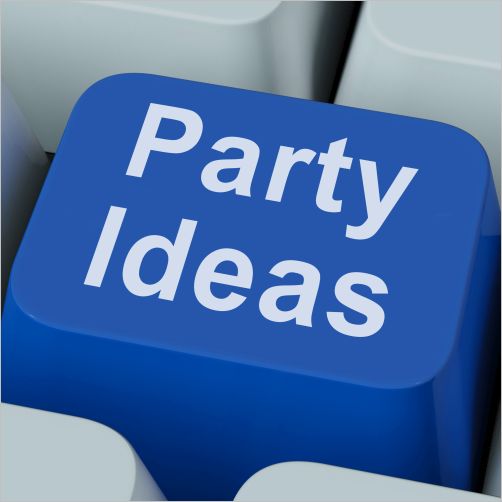 Basic Principals to Keep in Mind When Planning A Toddler Birthday
• It's about him—not about you. Happiness for a toddler may look rather different than happiness for an older child. Plan your party around your child's likes and dislikes and it's sure to be a success.
• Remember toddlers get tired quickly. Plan the party for when your child is sure to be at his best mood, and make it short enough that you won't wear your little one out.
• Sugar +Toddlers = Wildness, high spirits and a quick and abrupt come down. Offer lots of non-sugary refreshments to keep your party-goers in a good mood, and plan the cake and most of the party sugar for just before the guests go home.
Out and About Toddler Birthday Party Ideas
What is your child's favorite place to be? Throw him a party there, and bring the cake and refreshments with you from home. Some favorites:
• Do a toddler party at a beach, and make sure you have plenty of adults to watch the children (you can specify that each child needs to come accompanied in the invitation card). Shape your cake like a  shark and decorate it with steel blue frosting, shiny white icing teeth, and a dark m&m eye.  Scatter seashells over the party area—if there aren't enough already—and do a seashell treasure hunt, where each seashell can be exchanged for two skittles or M&Ms and the child who collects most gets applauded especially. 
• If your little one loves water but you're too far from the ocean, do your toddler birthday at the water park. This works best if the toddler section of your water park is quite separate from the section geared at older children, or your child and his guests can easily get overwhelmed by more rambunctious elementary and high-schoolers. 
• Or you could go to an indoor playground. Choose a day that isn't too busy; or make reservations for one section of the playground for your group. Talk to the staff in advance about group rates and a place you can set up your refreshments— usually edibles are not allowed inside the actual play area.
• The zoo is another fun place to take a toddler birthday party, for almost all little people are entranced by animals. Keep the party toddler-oriented, and don't make the walk too long; stick to the exhibits the little guys find the most interesting. Get little rubber animals for party favors, and make a tasty chocolate-vanilla zebra cake with striped frosting. 
Birthday Parties at Home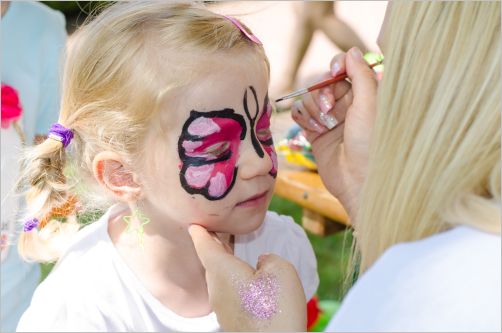 But you don't have to go somewhere for your child's birthday party. In fact,  for many toddlers, a birthday party at home may be much more fun just because it is comfortable and he feels in control and in the know. You can spice it in by bringing in a clown or renting a jumping castle, or you can make a theme party based on your child's favorite book or movie characters. Some toddler birthday party ideas for theme parties at home:
Frozen—Let your little girl dress up as princess and serve an ice cream cake. Have the toddlers build their own Olaf out of Styrofoam balls.
Transportation – Make a big yellow tractor cake, and party hats with different vehicles on them. Have the toddlers play games where they call each other only by the name of the vehicle on the party hat. Give matchbox cars for party favors.
Farmhouse fun—Borrow some animals from a nearby farm for the day, and make a miniature petting zoo at your house. A chocolate barnyard cake is cute, and you can make haystack muffins topped with shredded wheat for hay. 
Whatever you do, make sure you keep the focus on fun for your child, and make sure the camera is charged-- take lots of pictures!
Leave Toddler Birthday party Ideas and return to Toddlers Home