Happy Birthday!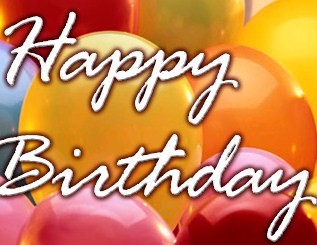 Happy Birthday JeNoah!
Happy Birthday JeNoah! My graduated toddler is turning "5" this month...;0( I am really having issues with this Moms. They grow up so fast. I hope that you have all entered the photo contest. It ends June 30th and we have tons of entries and the prizes are Amazing! So put on your flip flops, grab some Iced Tea ( with lots of Ice and Sweetened with Stevia) ;0) put your feet up and read this issue of
The Toddler Times!
If you like this e-zine, please do me a favor and "pay it forward."
If a friend DID forward this to you and if you enjoy this e-zine, please subscribe by visiting......
Click Here To Subscribe to E-zine
June 2010: Issue #0015
Our "Happy Birthday" e-zine will feature:
The ultimate Summer wardrobe for your toddler boy! You do not want to miss this one!




Happy Birthday JeNoah! My son turns 5 this month and I want to celebrate it!




We have a great Cool Summer toddler recipe "Home Made Ice Cream Sandwiches" ;0) Yum! Our recipe is going to be FUN!:)




Have you entered your child in our Summer Photo Contest? This contest is so Cool you will have NO CHOICE but to enter WOW!
Summer Toddler Boys Clothing Tips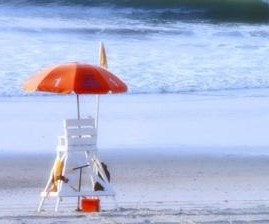 Yeah!!! It is time to purchase your toddler's Summer clothing. I love the hot sunny weather. It is time to play outside and sit on your patio. Don't forget about splashing around in the pool and buying ice cream from the ice cream truck! It is now time to put away the jeans and sneakers and bring out the shorts and sandals. I love Summer and so does my toddler.
Here are a few of the "must haves" for your little boy's closet this Summer. These are the items that I use for my sons Summer wardrobe every year.
* Summer Shoes *
These of course, are a given. Summer time you have to have sandals. I usually purchase my son a few pairs of each. Sometimes you can pick these up so cheaply you may as well have a few pairs on hand.
Sandals

For toddlers, I prefer the sandals that have velcro. I usually try and find the ones that Velcro behind the ankle. These are not as quick to get off. I have used the sandals that Velcro across the foot and he is quick to take them off and run in his bare feet. (Not a good idea when you are in the grocery store.)




I also try to buy a variety of colors. You can purchase some nice brown leather ones to wear to church or for good clothes. Buy some "sporty" ones too. That way you will cover all bases to match with all of his outfits. No Summer toddler boys clothing wardrobe is complete without sandals.




Flip Flops




Now a toddler cannot wear the flip flops that you or I wear. However they can wear the flops that hook around the ankles so they do not flip off. These are Great!!I buy my son's sandals at The Childrens Place. You can get two pairs for like 5 dollars!! Check out this store for other great deals!! It is one of my favorite stores to buy summer clothes and shoes for my son.




These are nice for play and at the beach!! So you can stock up for the whole summer. Especially if you catch them on sale. Stock Up. You will be surprised how many pairs your little ones can go through during the summer. Now that we have covered the summer shoes let's move on to the summer clothes!!
* Swimming Trunks *
A Must Have!! Every summer toddler boys clothing wardrobe has to have swim trunks. I have about 5 pairs on hand during the summer. If you have a small pool in the backyard then it is good to have back-up swimwear. Hint Allow your toddler help pick out a few pairs of their own. You know how much they will like wearing trunks that they picked out themselves. They feel so proud!
* Tank Tops *
You have to keep tons of these on hand. Especially on the really hot days!! My son wears tank tops everyday in July and August. You can buy matching shorts and tank sets and your summer toddler boys clothing closet is ready to go! Tanks are really great and inexpensive. So buy lots and lots of them.
* T-shirts *
This of course is the easy part of your toddler boys clothing for summer. You just get shirts that match with the shorts. Polos, button downs, t-shirts. The ideas are endless. Remember to keep in mind and buy shirts that will match with multiple shorts.
* Shorts *
What would your toddler's summer clothing wardrobe be without shorts. Shorts are a necessity for any toddlers wardrobe. Here are just a few shorts I like to include in my son's wardrobe.
Denim Shorts

I like to keep several denim shorts in my toddler's summer clothes wardrobe. These are great to put on with a tank top to run to the store or even to go out to dinner. You can dress denim shorts up or down. That is what is great about denim shorts.

Cargo Shorts

These are great to wear to church or even just to run around in. Again, purchase different colors. Khaki, blue and even camouflage!!
Just remember to keep in mind that you want your little guy to be stylish and cool at the same time. That is the key we want our little kids to be comfortable in the hot weather. It is possible to dress sharp and stay KEWL! Check out my Fall and Winter page for other great seasonal clothing ideas for your toddler.
There you have it. The ultimate summer toddler boys clothing wardrobe. Enjoy the weather and the time spent with your children. remember to always have FUN. If you get too hot Moms and Dads, then jump into the pool with your kids. Splash!!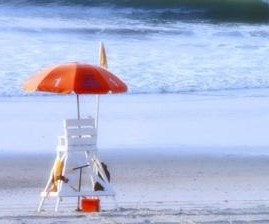 Happy Birthday JeNoah!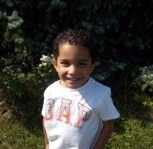 Happy Birthday JeNoah June 15th

My son turns 5 this month! :0( They grow up so fast. I celebrate my graduated toddler.... on June 15th. He is starting kindergarten this Fall! JeNoah is such an annointed child and has a great calling on his life. If you want to read more on his amazing story Click here!


Our Toddler Recipe is..
"Ice Cream Sandwiches" :)
A COOL Toddler recipe :0) Yummy....... Ice Cream Sandwiches
* Home Made Ice Cream Sandwiches *
Toddlers can make this treat easily. The great thing about this treat is that any child will love to make these. Every one will love to eat them too.
Ingredients:
Graham crackers any flavor (we prefer the Chocolate ones) Oryou can use large cookies too!
ice cream (any flavor)
plastic wrap
Description: Allow the ice cream to sit out and get to a soft stage. Take your graham cracker and spread with about ˝ cup ice cream. Put another graham cracker on top and wrap with plastic wrap. Freeze for about 3 hours. These great treats are good for up to about 3 weeks! Honestly they are so delicious they won't last one day!!! LOL!!!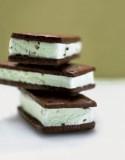 Toddlers Are Fun Photo Contest!!


Toddlers Are Fun Baby-Toddler Photo Contest!
Hurry Photo Contest ends JUNE 3oth! Enter Today!
It's finally here! Our contest is here and we are excited to tell you about it. An exclusive to all my loyal e-zine subscribers, we are announcing our prize package to you FIRST! One of you may be the lucky winner of this prize pack that contains 5 amazing prizes~
Toddlers Are Fun Photo Contest Prize Package Includes:
Prize #1
"Let's Model" Hard book!
Information about this book:
Hello. I'm Renee' Lauren owner Models Fashion Advice. I've spent l5 years in the modeling industry and if there is one thing I've learned it's "What It Takes To Be A Model". I have over l5 years experience working as a Modeling Agent for a Top New York Modeling Agency Representing Models from New York to Paris Photo Shoots we have booked Children and Teens for Include Well Known Macy's .Toys R US . Hasbro. Seventeen Magazine .Girls Life Magazine. Parents Magazine. J.C Penneys .Vogue Magazine .Tommy Hilfiger. Abercrombie and Fitch. MTV. Disney. After years of being asked the question How Can My Child Become A Model? I am going to answer that question I am going to share with You all My Secrets and Tips.
To check out The book the winner will receive from Renee' Click Here.
Prize #2
Buying and Selling Secrets to cash in on E-bay!
Information about this e-book:
I have bought and sold on E-bay for years. I have some Amazing secrets to share and the winner will get to read all of them!
To check out The book the winner will receiveClick Here.
Prize #3
Become a Moms Club Member
The winner will get a Free membership for a year to the TAF Moms Club!
To check out The membership and all it's benefits Click Here.
Prize #4
A $25.00 Gift Card to The Childrens Place
The Childrens Place has amazing clothes for toddlers at reasonable prices. The winner gets $25.00 On Toddlers Are Fun! Wow!
Prize #5
The winner of this contest will be entered into our GRAND Prize "Toddler of The Year Contest" that will end December 31st 2010. The Grand Prize package will be announced later and it will truly be an amazing prize package.
We are so excited about our first contest! Our first winner could be YOU! You could win all of these great prizes! Have you entered your toddler yet? Remember that comments to your child's pictures serve as votes! Click Here To Enter the Contest Today!
Next Month...
Our "FIREWORKS" July 4th issue will feature:
Going on a vacation? I will have some great tips for vacationing with a toddler...:)




A Really Fun toddler craft that is a little "Fishy".....




A Yummy recipe that your entire family will have a "Blast" making......YUM! ;0)




A New Photo Contest that will leave you "Fired up"....
Take Care and I speak Blessings to be poured over you and your family! Remember to love each other, see you next month....
Ingrid ;0)