Thanksgiving Blessings....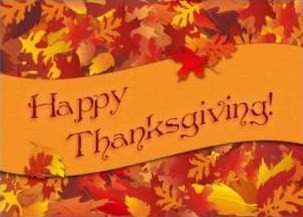 Are You ready For The Blessings of Thanksgiving?




Are you experiencing all that Fall has in store! We celebrate Thanksgiving! Harvest is a time for Blessings and provision. Remember it's not all about the turkey! :0)This is a "Blessing" issue and as always I am honored to be sharing with you all of my secrets....... So grab some hot chocolate and enjoy this "Relaxing"

issue of "The Toddler Times".




If you like this e-zine, please do me a favor and "pay it forward."

If a friend DID forward this to you and if you enjoy this e-zine, please subscribe by visiting......




Click Here NOW To Subscribe To Ezine

November 2011: Issue #0029




Our "Thanksgiving" e-zine will feature:
Live a Blessed Life!
I am sharing with you my feelings on the meaning of Thanksgiving...




Have you "liked" TAF on Facebook yet?....
There are great "Fun" postings daily...what are you waiting for?




Toddler Craft:
Turkey Hands... they make an awesome decoration...:0)




Toddler Recipe
Are you ready to make Pumpkin Dip? Its delicious!




Hurry up and Sign up for the Toddler Photo Contest!
This Contest Ends December 31st Have you entered yet? YOUR Toddler could be our next winner!
The Blessings YOU can Give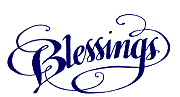 It is the "Thanks giving" time of year. Although holidays mean so many different things to each of us. I am encouraging all of you to really seek out the "LOVE" this year in our holiday. I recently attended a Joyce Meyer conference and I left so inspired by her teaching on the word..Love. Most of her teaching I already practice daily in my own life, BUT it left me with the need to pour the same message into your lives as well.




My husband and I decided a few years ago to give our Thanksgiving away. What I mean is that we decided to not get "caught" up in the need to just hop around and visit relatives. Cook for 5 hours, eat tons of food,and stay home all day watching football. We desired so much more. We embarked on a new tradition, involving everyone other than ourselves.




We decided to deliver meals for a church in our city. By doing this we get to not only bring the meal but experience people. We have witnessed those with no refrigerators, no working heat and some who merely are completely alone in this life. I have always found myself to be a humble woman, but God managed to show me even more humility then I could ever imagine. WE not only bring a physical meal, but we are able to speak and "feed" into someones life.....administering LOVE. No judgement, nothing critical, just LOVE.




My son who is 6 years old receives a gift. To me this is priceless. I see him looking forward to giving and exercising LOVE. Think about it, it's free. This has been the most uplifting experience and I am challenging all of you to do the same. It's great to want to be with your family and I am not saying that you are wrong for doing so. Think about sacrificing for another human being by giving something as little as your time.




I am thankful for my eyes being opened wider everyday. I praise God everyday and I am living a Blessed Purposeful life. However, everyday I ask the Lord to allow me to be a miracle delivery person for him. I want to be used in mighty ways. This season please deliver many miracles......

Toddler Craft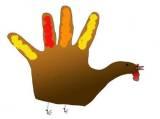 * TURKEY HANDS *
Items You Will Need:
Construction paper: Orange and black, red (variety of colors optional)
Googly Glue on Eyes
Glue Sticks
Feathers (optional)
Child Scissors
Pencil
Directions:
Start by taking an orange piece of construction paper and tracing your hand and your toddlers.
Cut out the hand print. This is going to be the base of your turkey.
Use the thumb as the turkey's head. Glue on a googly eye. You can cut out a little red piece for the neck. Glue feathers on each finger. Or else you can cut out feathers out of construction paper and glue them on. These crafts for toddlers make great decorations for around the house!!
Click Here Now for more Toddler Thanksgiving Crafts

Have YOU Liked "TAF" On Facebook Yet?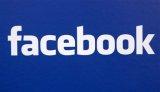 Have you "liked" Toddlers Are Fun on Facebook yet? Go HERE to the right column and click "Like". You are becoming a TAF Fan. We Have already given away prizes and will be giving away more SOON! Do not miss out and sign up today!

You can also check it out by this link: Click Here Now!


Toddler Pumpkin Dip YUM!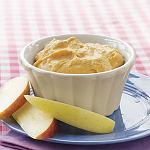 ** Canned pumpkin makes it easy to whip up this sweet treat. Make sure to purchase 100% pure pumpkin and not pumpkin pie filling.**

Ingredients:
3/4 cup (6 ounces) 1/3-less-fat cream cheese, softened
1/4 cup packed brown sugar
1/2 cup canned pumpkin
1 tablespoon maple syrup
1/2 teaspoon ground cinnamon
Directions:
Combine first 3 ingredients in a medium bowl; beat with a mixer at medium speed until well combined. Add syrup and cinnamon, and beat until smooth. Cover and chill 30 minutes before serving.
for your toddler: Serve the dip with peeled apple slices, banana slices, or cinnamon pita chips
The Most Amazing Toddler Photo Contest Ever Offered
We have our winner of the September Toddler Photo Contest! Click Here Now to see the winner! Congratulations and our new contest is currently taking place so enter today!




** Photo Contest Ends December 31st ! **




Toddlers Are Fun Photo Contest Prize Package Includes:




Prize #1
Buying and Selling Secrets to cash in on E-bay!

Information about this e-book:

I have bought and sold on E-bay for years. I have some Amazing secrets to share and the winner will get to read all of them!

To check out The book the winner will receive Click Here.




Prize #2
Become a Moms Club Member

The winner will get a Free membership for a year to the TAF Moms Club!

To check out The membership and all it's benefits Take a Look Now




Prize #3
The winner of this contest will be entered into our GRAND Prize "Toddler of The Year Contest" that will end December 31st 2011. The Grand Prize package will be announced later and it will truly be an amazing prize package.




We are so excited about our contest winners! Our fifth contest is underway so enter NOW! New Contest ends December 31st, 2011 so enter Now! You and your Toddler could win all of these great prizes! Have you entered your toddler yet? Remember that comments to your child's pictures serve as votes! Click Here NOW To Enter the Contest Today!





GREAT NEWS! The Toddler Times will now be coming to your inbox bi-weekly! Now you will get Double the tips and Double the contests! Thank you for supporting Toddlers Are Fun.com




Take Care and I speak Blessings to be poured over you and your family!
Ingrid ;0)