Crafts for Toddlers
Crafts for toddlers are always lots of fun—for the parent now, for the toddler now, and also for the parent and toddler twenty years from now when they get to look back at the snapshots and see the smudgy, amateurish but wonderfully creative projects they made when they were small.  You may have avoided toddler crafts because of an aversion to mess or extra work—but crafts for tots don't have to be that messy, and if they are, it's nothing that three minutes with a damp sponge and one minute with a vacuum can't clean up. 
Crafts for Toddlers: The Supply Chest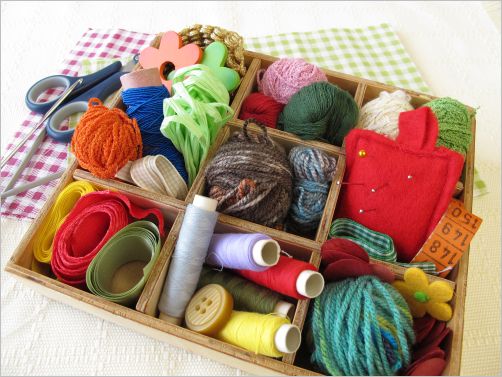 It's hard to muster up the willpower to do arts and crafts with toddlers if, every time you want to do a project, you need to check the supply list and go shopping. Crafts are much more fun—and practicable—if you have all the basics you might need already at hand. That's why you want to shop ahead of time and put together a collection of all the art supplies you'd like your toddler to have access to when he is in a creative mood. 
I call it my treasure chest, and I like to have everything in a clear plastic box—think Rubbermaid container- so that it can stay neat and organized.  But you can also use a cardboard box, a cloth bag, or even a plastic shopping bag. The key is that you have a convenient place where you can keep all your craft supplies together, and that you always know where to find it
Your Craft Box Shopping List
What you put in your treasure chest will depend on your own tastes, budget, and willingness to deal with messes. At minimum, it should probably contain:
• Child safe scissors
• Glue sticks
• Liquid child-safe glue (think Elmers)
• Construction paper
• White paper
• Crayons
• Child-safe paints and brushes
• Masking Tape
Extra supplies that your toddler will also enjoy using:
• Colored yarn
• Chunky beads
• Stickers and googley eyes
• Colored felt
• Large plastic needles
• Glitter
• Metal fasteners
• Markers
• Crepe paper
• Craft sticks (wooden popsicle sticks)
• Colored pipecleaners
• Toilet paper rolls/ Paper towel rolls (don't buy these, just collect them when your rolls finish)
An Easy Toddler Craft: Fun Shakers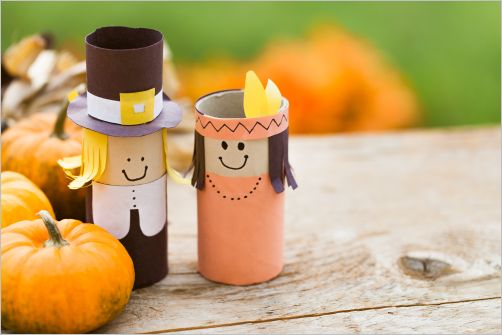 If you've got your treasure chest stocked you're probably aching to start right off with  fun crafts for toddlers.. Here's one that's not overly involved or messy, and which your toddler will enjoy playing with after craft time is done—a paper towel roll shaker.
Materials:
• 1 paper towel roll
• 1 piece white paper
• 1 piece construction paper
• glue
• glitter, stickers, or other decorations
• rice, beans, or pebbles.
• Tape (masking tape or standard scotch tape)
Use the white paper to make a cover on one open side of the paper towel roll; tape it in place. Let your toddler put a handful of rice, beans, or pebbles inside the paper towel roll, and then cover the other side and seal it with tape as well. Glue the construction paper around the paper towel roll, and then let your toddler have free hand in decorating. It can be colored with markers or crayons, glitter can be sprinkled on, stickers can be stuck on, or pieces of rice or beans can be glued on. When it is dry, show your toddler how to use his new shaker as a rhythm instrument. 
This is only one example of a fun craft you can do with your toddler. Other examples of crafts for toddlers you can find on this site.