Toddlers Activities and FUN
Egg decorating tips for Easter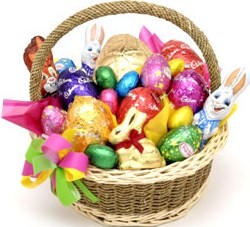 Toddlers Activities at Easter can be so much fun, especially egg decorating. My family looks forward to this event every, year especially our toddler. There are so many creative ways you can decorate an egg. You'll of course need to break out The Craft Bag. Check out this page, if you need tips on making your own family craft bag. As you learn throughout my entire toddler site, your craft bag comes in handy for so many toddlers activities.
You can always do Easter egg decorating several times before Easter. I recommend that you only do one dozen at a time. (this way you know they will get eaten). My toddler loves eating hard boiled eggs. However if you do 4 or 5 dozens at one time, you are going to waste quite a few eggs. Some eggs are for decoration only and cannot be eaten. So having said that lets get started:)
Getting Started:
You must Prepare the eggs before decorating:
You have to hard-boil the eggs first. Place your eggs in a large saucepan. Add cold water, and make sure they are completely covered with water. Turn the stove on medium-high heat. Simmer eggs for 9- 10 minutes.
**Special Tip** Place 2 TBS. of vinegar in the water prior to boiling. Your eggs will not crack when you use this secret ingredient. It really works!!! After the eggs are done boiling run cold water in the pan with eggs and allow them to sit and completely cool before decorating.
Are you ready? Now that our eggs are boiled and cooled. Let's get ready for our Easter egg decorating......... These toddlers activities for Easter are FUN!
The Store bought kits and natural dye methods
The kits... I personally love these and so does my kids. Now on the market you can purchase so many different types. They have Disney kits with the stickers and play sets. Not to mention, it's easier for me and will be easy for you. The kits have toddlers activities with them and just are Fantastic! Get some paper bowls or cups and put the tabs in with water and vinegar and there you go!! It frees up more time for the elaborate decorating!! The choice is yours.
**Special Tip** When dying your eggs use paper bowls or cups....Easy Clean UP. Moms we are all about that aren't we?**
Make your own food color dye with food coloring.The recipe for this is actually on the back box of food coloring. If you are not sure than you can combine 1/2 to 1 Tablespoon of food coloring with 2 tsp of vinegar. Add water to about the half way point.
Gently place the eggs into the cups. The longer they are left in the dye, the darker the color shade. Experiment with different color combinations.
When you remove the egg from the dye, pat dry with a paper towel and place in the empty egg carton.
** Special tip** Use the empty egg carton as the holder where the eggs can dry after you complete your Easter egg decorating.**
Decorations with the Dye
Tye Dyed Eggs. Try wrapping your egg with different sizes of rubber bands and dipping in the first color of dye.
Allow egg to dry and remove rubber bands to dip in another color. Gives eggs a neat effect!




* Color on the eggs with a crayon BEFORE placing in the dye. * Dots, lines or anything you wish to create. The wax will resist the dye and your child's artwork will show through. What would any toddlers activities be without crayons.
Natural Easter Egg Dye
Use the color chart BELOW to create all natural tones. Try using this natural method.
Combine the dye source with 1/2 Tablespoon of vinegar with some cold water in a saucepan. Add raw eggs (make sure there's enough water to cover the eggs) and bring to boil.
Reduce heat and simmer 10 to 15 minutes. The longer you simmer, the darker the color will be, but simmer at least 8 minutes so that the eggs cook thoroughly.
Natural Color Chart:
Brown - the outer layers of onions, tea or coffee
Yellow - Turmeric or Saffron
Red - Cranberries
Purple - Beets, Purple Onion Skins
Green - Spinach
Blue - Blueberries
** Decorating Tips **
Painted Eggs *

This is self explanatory. However *** You CANNOT EAT eggs that have been painted***. They are really fun to make. You can use acrylic pants and craft paints. Make sure the kids have on their messy clothes for this one. These eggs would be perfect for a centerpiece on a table since you cannot eat them. Check out my Easter craft ideas for toddlers to make great place mats to match your painted egg centerpiece.

Craft Supplies *

Use stickers, glitter and glue to make all kinds of creations with your egg. The ideas are endless. Let the kids decide how they want to decorate their eggs. Egg decorating makes fun toddlers activities. This is where "The Craft Bag" comes in handy.

Make People Eggs *

Use yarn, ribbon and fabric scraps to make people. Use markers for the face. Draw a tie on the egg for Dad. You can make shoes or anything out of construction paper and use craft glue to glue the items on the egg. You can make different animals. Bunnies if you wish. Use the googly eyes and make some really neat people eggs.. The ideas are endless. Toddlers really have fun with these. You can really make some cute eggs.

Use Washable markers to decorate *

I allow my kids to just color on a few eggs. They really enjoy this. When everything else fails crayons and markers are a sure hit with any toddlers activities.
When you have a family craft bag you can really make any toddlers activities fun, especially Easter egg decorating. Who said that it just has to be traditional dye methods? Decorate means to decorate. Have fun with it and come up with some ideas of your own. I hope that you and your family have fun.
Have a Blessed Easter!!!

Create Toddler Crafts that are Fun and Simple to make.
Our Toddler Crafts page will give Ideas for Crafts that are fun and easy for any child to make.

Easter Crafts For Toddlers
Great Easter Crafts For Toddlers that the entire family will enjoy making. You will learn egg decorating tips and much much more......



Leave Toddlers Activities and return to Crafts For Toddlers

Leave Toddlers Activities and return to Toddlers Are Fun