What Makes The Best
Toddler Boys Clothing Wardrobe
This page is going to be dedicated to the "ultimate" toddler boys clothing wardrobe. I've decided to pass on all of my tips that I use to build my toddler a great wardrobe for the year. I am going to go through every season. Of course you need to keep in mind of the weather conditions, depending where you live.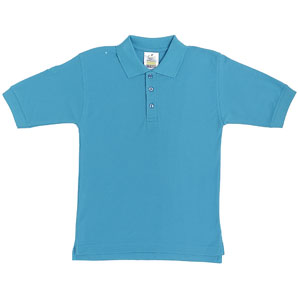 I however live in Ohio, so we feel the heat in July and the cold and snow in January. I am so passionate about my son's clothing and on saving money when buying his clothes. Check out my cheap clothes page for money saving tips on how to dress your toddler for less. My favorite season is Spring so I will start with that season first.
Spring Toddler Boys Clothing
Spring is here and it is time to buy your toddler boys spring clothes. It is time to put away those sweatshirts and sweaters. YEAH!!!! It is time for sunny warmer weather. That means it is time to buy your little guy some new clothes for the warmer weather.
I am a very picky mom. Especially when it comes to my son and how he dresses. I have decided to share "the must haves" for Spring clothes that will complete his wardrobe. With these items you can have the ultimate Spring wardrobe and your toddler will be sharply dressed at all times.
* JEANS *
You can never go wrong with jeans. Especially, when it comes to toddler boys clothing. This is the perfect base for their Spring clothes wardrobe. I prefer to get quite a few pairs and in different styles and washes. You know how it is, you cannot have enough jeans.
Carpenter Style

I love this style of jeans. They have the pocket on the side and just look so cute!! This is my favorite style. My toddler boy's Spring clothes wardrobe has lots of these jeans!!

Classic Style

These are your basic classic 4 pocket jeans. This is the most common style of jeans. They are a nice change from the carpenter style once and a while. Look great with certain styles of shirts.
* Washes *
I like to get three different wash colors in the jeans. For those of you who do not know, the wash is the "color" of the jeans.I prefer these three washes:
Dark denim wash
Light denim wash
Mud wash
The mud wash is my favorite because they have a light brown hue to the jeans. This color looks fantastic with browns and whites. Must Have for your toddler boys clothing!! There you have the basics for the jeans. Now let's move on to the tops and t-shirts.
* TOPS and T-SHIRTS *
White t-shirts and tank tops.

These are the best. You can never go wrong with these. The white t-shirts are especially universal. You can wear one with a polo shirt or else you can wear them alone. Get some white tank A-shirts also. These are great to wear under shirts or else you can use these in the summer with a pair of shorts!!! Inexpensive and a must have for every toddler boys clothing wardrobe.




Polo shirts.

My favorite!! These are perfect for Spring. Paired up with some jeans and you're ready to go. I will buy all different colors and styles. You can find polo shirts fairly inexpensive. They make any toddler look like a "little man". Love them!!




T-Shirts

These are great too! These are perfect for the warmer weather. Paired up with jeans your toddler is adorable. You can find so many cute, cheap t-shirts. You can find solids, or graphic tees. Even let your little guy help pick out a few! They can be great little shoppers.
* SHOES *
This category is quite simple for me. There is only one type of shoe that I will buy for my little guy's Spring clothes wardrobe.
White Sneakers

That is correct. I only purchase white tennis shoes for my son, except for his play shoes. They match everything he is going to wear. I know what you're thinking. All white shoes for a toddler? Yes even toddlers can have clean white shoes. Check out my cheap kid's clothes tips page on how you can make this possible. I have a 3 year old myself and it is possible!!!
* A SPRING JACKET *
You have to have a lighter jacket for Spring. I like to have 2 or 3 jackets in my toddler boys clothing. Remember you can also use a hoodie from his winter wardrobe. These are great too!! That's it!! With these items your little guy will be ready. I get excited when it is time to buy Spring clothes. It means that warmer weather is headed our way. Good Bye Snow........... for now!!
* Summer Toddler Boys Clothing
Yeah!!! It is time to purchase your toddler's Summer clothing. I love the hot sunny weather. It is time to play outside and sit on your patio. Don't forget about splashing around in the pool and buying ice cream from the ice cream truck! It is now time to put away the jeans and sneakers and bring out the shorts and sandals. I love Summer and so does my toddler.
Here are a few of the "must haves" for your little boy's closet this Summer. These are the items that I use for my sons Summer wardrobe every year.
* Summer Shoes *
These of course, are a given. Summer time you have to have sandals. I usually purchase my son a few pairs of each. Sometimes you can pick these up so cheaply you may as well have a few pairs on hand.
Sandals

My son is 3 so I prefer the sandals that have velcro. I usually try and find the ones that Velcro behind the ankle. These are not as quick to get off. I have used the sandals that Velcro across the foot and he is quick to take them off and run in his bare feet. (Not a good idea when you are in the grocery store.)




I also try to buy a variety of colors. You can purchase some nice brown leather ones to wear to church or for good clothes. Buy some "sporty" ones too. That way you will cover all bases to match with all of his outfits. No Summer toddler boys clothing wardrobe is complete without sandals.




Flip Flops

Now a 3 year old cannot wear the flip flops that you or I wear. However they can wear the flops that hook around the ankles so they do not flip off. These are Great!!I buy my son's sandals at The Childrens Place. You can get two pairs for like 5 dollars!! Check out this store for other great deals!! It is one of my favorite stores to buy summer clothes and shoes for my son.




These are nice for play and at the beach!! So you can stock up for the whole summer. Especially if you catch them on sale. Stock Up. You will be surprised how many pairs your little ones can go through during the summer. Now that we have covered the summer shoes let's move on to the summer clothes!!
* Swimming Trunks *
A Must Have!! Every summer toddler boys clothing wardrobe has to have swim trunks. I have about 5 pairs on hand during the summer. If you have a small pool in the backyard then it is good to have back-up swimwear. Hint Allow your toddler help pick out a few pairs of their own. You know how much they will like wearing trunks that they picked out themselves. They feel so proud!
* Tank Tops *
You have to keep tons of these on hand. Especially on the really hot days!! My son wears tank tops everyday in July and August. You can buy matching shorts and tank sets and your summer toddler boys clothing closet is ready to go! Tanks are really great and inexpensive. So buy lots and lots of them.
* T-shirts *
This of course is the easy part of your toddler boys clothing for summer. You just get shirts that match with the shorts. Polos, button downs, t-shirts. The ideas are endless. Remember to keep in mind and buy shirts that will match with multiple shorts.
* Shorts *
What would your toddler's summer clothing wardrobe be without shorts. Shorts are a necessity for any toddlers wardrobe. Here are just a few shorts I like to include in my son's wardrobe.
Denim Shorts

I like to keep several denim shorts in my toddler's summer clothes wardrobe. These are great to put on with a tank top to run to the store or even to go out to dinner. You can dress denim shorts up or down. That is what is great about denim shorts.

Cargo Shorts

These are great to wear to church or even just to run around in. Again, purchase different colors. Khaki, blue and even camouflage!!
Just remember to keep in mind that you want your little guy to be stylish and cool at the same time. That is the key we want our little kids to be comfortable in the hot weather. It is possible to dress sharp and stay KEWL! Check out my Fall and Winter page for other great seasonal clothing ideas for your toddler.
There you have it. The ultimate summer toddler boys clothing wardrobe. Enjoy the weather and the time spent with your children. remember to always have FUN. If you get too hot Moms and Dads, then jump into the pool with your kids. Splash!!
Leave Toddler Boys Clothing and return to Toddler Clothes

Leave Toddler Boys Clothing for Toddlers Home