Best Car Seats for Toddlers


The best car seats for toddlers are seats that will keep our little people comfy, restrained, and most of all, as safe as they can be when we're on busy highways or tiring commutes. The modern family spends a very significant portion of their time traveling. We're always going from one place to another, and that makes the car seat an extremely important item of kid equipment. Your toddler probably spends more time in it then he spends with any other of your baby or kid-related purchases. So if you're going to be spending extra money on just one purchase, you might as well make it one of the best car seats for toddlers.

And if you've decided to do that, good for you—because the best car seats for toddlers are really spendy. If you want quality, you'll pay for it. But at least you know you're paying for something worth while; something that makes your toddler happier, keeps him or her safer, and makes your day smoother to boot.
What Are the Best Car Seats for Toddlers?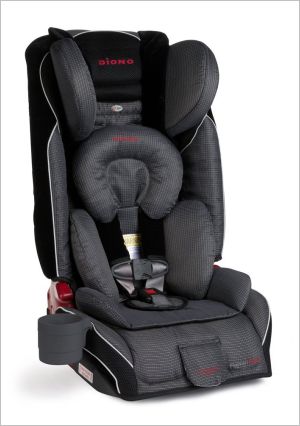 Diono Radian RXT
The Diono Radian RXT is many parent's top pick. The steel frame of this car seat makes it one of the safest models around; it's strong, and you want something strong protecting your child in case of an accident. There's plenty of padding to make it soft and comfortable; padding that can be adjusted to fit a tiny baby or made comfortable for an early elementary schooler. That's  another big selling point: the three modes means your child will get plenty of use out of it. In its various metamorphoses, it will your child as he or she grows from five to 120 pounds. That's a lot of growing. Take the sizable pricetag, divide it by the eight or nine years your child will be using this seat, and you're not paying all that much per year.   
When a child uses a car seat that long the probability grows that, sooner or later, there will be other children riding in the car as well. Figuring out how to fit bulky car seats in economy-sized cars is one big challenge for many families, but the Diono Radian is slim enough that you can fit three abreast in the back row of most vehicles. You could have triplet toddlers and have nothing to worry about, and three abreast means that a seven year old, a three year old, and a new baby can all sit comfortably together—unless you have a particularly narrow car. 
Another nice feature of the Diono Radian RXT is that it folds up. No, you wouldn't think it by looking at that 'slim' enormity in the back of your car, but it actually folds up very nicely, so you don't have to worry about where to put a bulky seat when it's time to pack it away. You can also buy carry straps, which make it into a stylish handbag or backpack an adult can carry comfortably. 
More Good Car Seats for Toddlers
If you don't want the Diono Radian RXT, what other best car seats for toddlers are there? Here are two good options: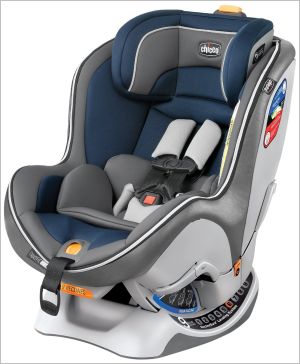 Chicco Nextfit Zip Convertible
• Chicco Nextfit Zip Convertible: Bulky but easy to install, secure, and super-comfortable for little people.
Britax Advocate G41
• Britax Advocate G41: A stylish toddler car seat with that is also super easy to install and features state-of-the-art side impact protection. 
Click here to return from Best Car Seats for Toddlers to Toddlers Furniture

Click here to return from Best Car Seats for Toddlers to Home Page