Dresses for Toddlers
What are the best everyday dresses for toddlers? Is there a style or fabric that allows our little daughters to be their active selves, and still be pretty and feminine? Should little toddler girls even be wearing dresses during playtime, or is it best to put them in pants or shorts?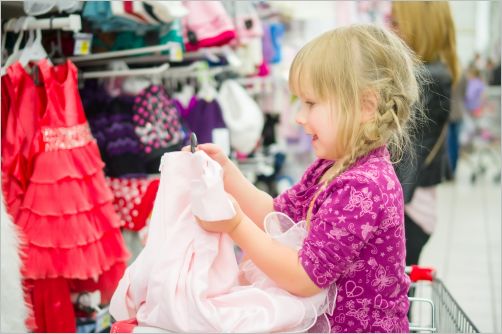 My little girl loves dresses, and I love to see her in them. A good portion of her wardrobe is comfortable knit dresses; long enough to be comfortable and cover her belly and the upper part of her chubby little legs, not long enough to hinder her in any play.  She typically wears them over something else: short cotton shorts if the weather is hot out, comfy leggings or sweatpants if it is cooler. 
Every Day Dresses For Toddlers: What To Look For
Here is my checklist of what to look for in an every-day dress for my toddler:
Room to breathe, room to move. Our little girls deserve to have complete freedom of movement, unhampered by awkward clothing. A Sunday dress can be slightly restrictive; perhaps, a play dress, never. 
Skirt length: short enough it won't hinder her play. Think about running across the yard, climbing into play structures, and sliding down poles when you look at the length of your little girl's dress. Knee length is fine, but not much longer.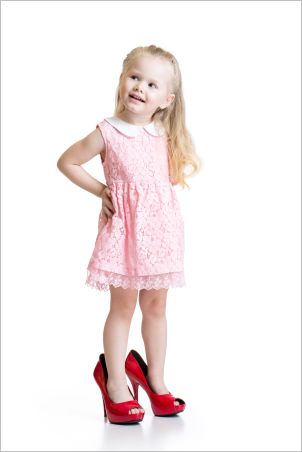 Fabric: breathable, comfy, soft on the skin. A toddler's skin is sensitive, so don't dress your daughter in rough, abrasive material. Denim is fine for jumpers that are worn over a t-shirt,  but not ideal for dresses that will be right next to the skin.

Washable; and no special washing instructions please! Your little girl will get her everyday dresses for toddlers dirtier than you ever thought possible, so buy things that are easy to wash.
Stain Friendly: There are fabrics which stick to stains, and other fabrics from which stains seem to flee as soon as they meet soap and water. You'll want the easy-wash  type for your little girl's dresses for toddlers. Also, choose colors and patterns that will hide any stains that do happen, and that won't look horrible after your little daughter has spent a couple of hours playing in a muddy yard. 
Cheap: no matter how sweet and durable an everyday dress for your little girl is, you want to be able to let go of it; if it tears, it tears, if it stains, it stains. Toddler's don't need to have mommy worried about what is going to happen with their playclothes every time they start adventuring. Choose clothes you won't feel bad throwing away if they get ruined beyond repair. 
Where to Buy Your Toddler's Every Day Dresses
If you keep your eyes peeled, you'll discover nice everyday dresses at many of your regular retail stops. You can also go scout out your local discount stores; most of the clothing there is high quality and has barely been used. A third option is the internet:, especially ebay and Amazon.com.  Buy something comfy, buy something pretty, but just make sure you don't spend so much you'll be angry if your little girl ruins her dress.