Leotards for Toddlers


Your daughter probably needs leotards for toddlers if you enrolled here in a dance or gymnastics class. These are essentially older-child versions of the onesies or bodysuits our babies wore constantly during their first year of life. They're usually worn with tights or leggings to provide flexibility and appropriate body coverage while your child maneuvers through complicated dance or gymnastic moves.

When buying leotards for your kids, you should be aware they tend to run small, so choose your size appropriately. You can find leotards at many clothing or dance stores, but you may be able to get a higher-quality product if you shop online. The catch, is, ofcourse, to read your reviews first: there are higher quality items online, but also flimsy things. You'll also have to be careful about sizing, since you won't get to try the piece on before you buy it.
The Best Leotards for Toddlers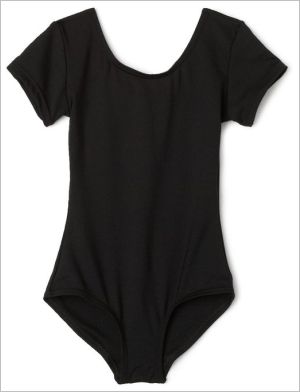 Capezio Little Girls' Team Basic Short Sleeve Leotard
If you're looking for quality in ballet gear, the go-to name is Capezio. Capezio Little Girls' Team Basic Short Sleeve Leotard is a quality, comfortably fitting, basic leotard perfect for either dance or gymnastics. A 9/1 blend of nylon and spandex, the material is stretchy and soft.  It also dries quickly and is breathable. The neckline on this leotard is the standard scoop neck, and the leg line is classic. There are eleven color choices, and ballet pink and white have a full front lining. Reviews from other parents who have bought this leotard are almost overwhelmingly positive, with the one caveat that the sizing runs small, so order a larger size than your daughter wears in 'real clothes'.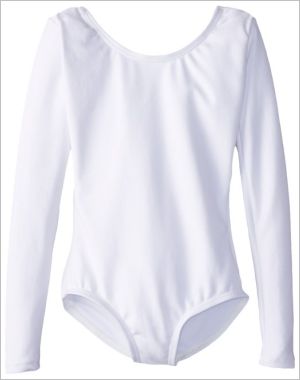 Capezio Little Girls's Team Basics Long Sleeve Leotard
When the autumn chill settles in you may need  long sleeve leotards for toddlers, and you can get an almost identical leotard with full-length sleeves: The Capezio Little Girls's Team Basics Long Sleeve Leotard. The fabric is the same 9/1 nylon spandex blend, the cut is very similar, and this long sleeved version is available in eight colors.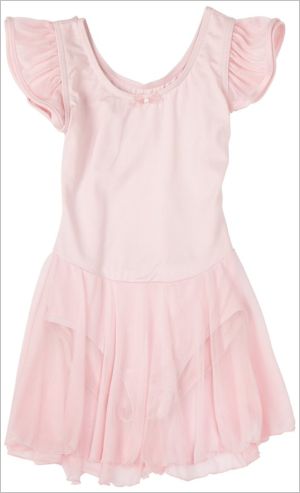 Capezio Little Girl's Flutter Sleeve Dress Leotard
Or do you want something for your little girl to wear to dance that's 'not just a onesie?' Basic leotards have their place, but if your gymnastic or dance class doesn't have a tight, no trimmings dress code you may want to get a little leotard that offers a bit more coverage around your toddler's bottom. Capezio Little Girl's Flutter Sleeve Dress Leotard is a leotard that allows your daughter to feel like a fluttery butterfly or an honest-to-goodness ballerina, with its fluttery sleeves and light, fluttery skirt. It is basic enough to not look out of place in a row of other leotards, but pretty enough that your little toddler will look like a dainty fairy instead of simply a half-dressed toddler. The leotard is fully lined, and it comes in three color options: pink, black, or white. One inconvenience is that it does have to be washed by hand, in cold water, but it is a small article of clothing and isn't likely to get very dirty, so you should be able to manage that easily. 
What type of leotards for toddlers best fits your needs?
Click here to return from Leotards for Toddlers to Toddler Girls Clothing

Click here to return from Leotards for Toddlers to Home Page