Snacks for Toddlers


Snacks for toddlers should be bursting with nutrition, but that doesn't mean they have to be fancy.  You can set your toddler up with a delicious, nutritious toddler snack in less time than it takes to put on his shoes, and if you keep your pantry well-stocked, you'll always have plenty of variety. 

Healthy Snacks for Toddlers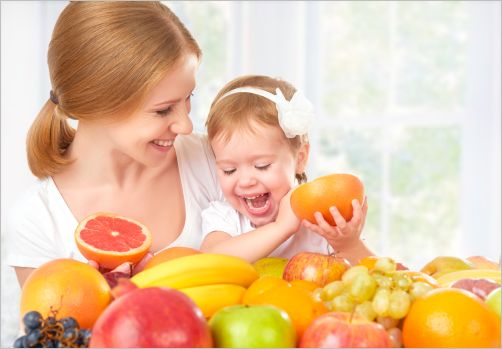 Snacks for toddlers can include:
Shredded wheat minis and raisins
Cheese cubes and baby carrots
Raisins and peanuts (if your child is old enough peanuts aren't a choking hazard, and there are no allergies)
Cottage cheese
Milk and whole wheat toast
Pre-packaged Snacks or Snacks You Make At Home
Snacks you prepare at home are almost always healthier than the little one serving snacks you can buy at the supermarket, and since they take no time at all to prepare, it's definitely worth doing it yourself. One thing you'll want to invest in is a snack container, which you can fill up before an outing and pop into your diaper bag.
How to Pack Your Toddler's Snack
You can use any small Tupperware-style container for a snack container, or even stick your snack into a Ziploc bag. But if you want to be able to hand the container to your toddler and have her eat every piece, one by one, without spilling the whole container out on the floor, you might want to have a look at some of the innovative snack containers available. Many of these have rubbery 'flap lids' so that your toddler can push her fingers in, take out one piece of finger food, and retrieve it easily without having to open the container at all. When the container happens to be upside down—yes, that happens all the time with toddlers—the snack stays safely there. 
One snack container of this type is the Munchkin Snack Catcher.  These popular snack containers come in fun, bright, colors, and they are as sturdy as they get—they can handle all the toddler abuse your little guy or girl will spend on them, all the way till he is no longer a toddler.  They are phthalate, BPA, and Latex free, and can be washed in the top rack of the dishwasher. And they're sizable enough to hold quite a large toddler snack--  five by five by five inches is the official dimensions.
There are just two negative points to these snack catchers. The first is that the lid does come off if your toddler throws the cup onto the floor; and if the lid comes off, of course, the snack falls out too.  One workaround is to add a 'no throw' strap that you can connect to your toddler's carseat, stroller, or even clothes.
The other issue with this snack cup is that the lid, with it's rubber flaps, isn't sealed, and snacks will get stale if they're left in there for longer than a day or so. You can use a sour cream or similar sized lid over the cup, or you can spend a little more money and buy the "Deluxe Snack Catcher": exactly the same product, but with a second lid that you pop over the first one when you put the snack into your diaper bag or away on the counter. 
Have fun preparing snacks for toddlers, and keep them healthy!
Click here to return from Snacks for Toddlers to Toddler and the Kitchen