Top Toddler Toys


What are the top toddler toys, the most-loved bestsellers among the thousands of toddler toys up there? Here we'll look at a few of the favorites. First, though, what is it that makes a toy worthy of placement as one of the top  toys for toddlers?
Top Toddler Toys: What it Takes to Make the Rankings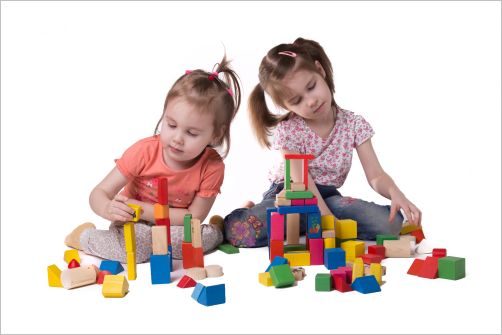 There are thousand of toddler toys out there; and hundreds of manufacturers trying there hardest to imagine up toys that will have enough appeal for both toddlers and their parents that they will make a top toddler toys list.  Not all toys which meet these criteria will make the rankings, but here are several features that top toys for toddlers all have: 
Visual Appeal to Parents
Visual Appeal to Toddlers
Durability
Ability to Hold Interest
Educational Potential
A toy has to be visually appealing to both parents and toddlers, able to hold toddler interest, and durable to make it tp the best toddler toys list. It also have to have some educational potential, or at least the potential to improve a child's motor skills or jumpstart their thinking and development in some small way.
Top Toys for Toddlers Your Child Will Love

A comprehensive set of reviews of the best toddler toys would take more than just one page on a website. Here, though, are a few that caught our eye, with information on what's so special about them. 
One very cool toddler toy is the Fisher Price Wheelies Loops 'n Swoops Amusement Park. It's an exciting roller coaster ride for the wheelie cars, which start at the top of the two-foot high mountain, swoop down steep paths, and even go through a 360 degree loop. There are lights and sounds, but they aren't obnoxious, and they aren't the focus of this game: your toddler will get to switch things around on the tracks and then see what happens when the wheelie cars go down.  And while he's having fun, he'll be learning all about cause and effect and the secrets of Newton's Laws! Both the cars and the track itself are Fisher-Price style sturdy, and the toy is definitely a fun addition to any playroom. 
Want a building toy for toddlers that isn't lego-style? Edushape Magic Brix is a fun way to go. This toy, in it's various manifestations (under the titles Bristle Bricks, Sticklebricks, and many other names given by various manufacturers) has been a favorite of both toddlers and parents for many years: toddlers, because the pieces are colorful, interesting to hold, and exciting to put together; parents, because here is an educational toy that will hold their toddler's attention for hours on end. The pieces are easy even for little hands to put together, and once fit together, they'll stay together, allowing your child to build anything he can imagine. My toddler is  excited with chains and abstract designs right now, but I don't think it'll be long before she's making flowers, trees, houses, and cars!
Your toddler has cars, and your toddler has soft toys—wouldn't you like to put those two things together, and get your toddler a set of soft cars that really work? Many parents have been thrilled with this combination, and that's why Melissa & Doug K's Kids Pull Back Vehicle Set is so popular. These four cars are soft, but structured, and they've got real wheels and a pull-back motor.  Any young toddler will have lots of fun with them,  and they'll be developing plenty of motor skills at the same time. 
These three are just a beginning, of course; a little sample of the top toddler toys. We've got many pages with more wonderful toddler toy reviews, so keep browsing our website and you'll find many treasures!
Click here to return from Top Toddler Toys to Toddler Christmas